Andy Simpson's medical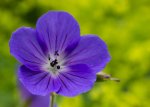 Sat, 03 Mar 2018
Conscription meant death. There was no glory or honour in it, no matter what the posters and papers said - the posters and papers were written by an exclusive group of the elite who were excused the front line and cared not a jot for the millions consigned to death as long as they were snug and safe.
Andy's only hope was to fail the army medical. Many people went to great lengths to be signed off as too sick for war, he'd heard tales of people who had cut off their own hands, feet and even limbs, but these most blatant attempts were liable to result in imprisonment. Faking madness was also popular, but could result in life in a mental institution, or, worse, being sent to the front line as a captain or commander, not just in the front line of mad carnage but personally responsible for it.
Andy's solution was original, if slightly surreal. His mother had died several years previously, but still received official letters - indeed her widows pension was his main source of income. He reasoned that if he dressed as his own mother, he could convince the medical official that Mrs Simpson was a mad woman who had invented the existence of a son, and duly introduced the medic to a bowl of geraniums, which (s)he introduced as Andy Simpson.
The plan didn't work quite as Andy had planned. Unbenownst to Andy the medic was under strict instructions to declare everyone he inspected as fit to serve, no matter how ill or injured they were,  even if they were one-legged, clearly mad or, in this instance, a bowl of geraniums. Andy Simpson was consequently declared fit for war and duly shipped off to the front line.
Unsurprisingly, Andy never received any letters home from the bowl of geraniums, but he did receive updates. The first of these was a telegram, informing Mrs Simpson that Andy had been awarded the King's medal for bravery. Apparently Andy had been the only soldier to remain in position during a bloody attack by the enemy. Another telegram followed not long after the first, announcing that Andy had been promoted to Sergeant. All went quiet for another year before Mrs Simpson received the telegram every mother dreaded - Andy Simpson had been killed in action.
After the war Andy Simpson remained a widow for a good many years, before moving to the south coast where he opened a flower shop. It was here that his life was to change again in a most unexpected manner. But that, dear reader, is another story.