A Lonely Place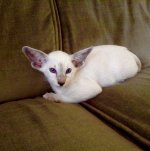 Wed, 15 Jul 2015
It's been said many times that cancer is a lonely place. I always accepted that before, thinking it probably was lonely, but hoping I'd never find out for sure. After all, the big C is something that happens to other people, right? I've learnt a lot these past three months - for instance, ignoring something doesn't make it go away. And cancer is a lonely place. But why? 
I'm sure everyone has their own reaction on receiving a diagnosis, but even with a strong suspicion, still thinking it couldn't really happen to me, my initial reaction was shock - followed shortly after, by guilt. Guilt - where did that come from? I thought, oh no, what am I going to tell my dear son, my beautiful daughters? And John? I'm going to die and he doesn't know how to work the cooker!!! Then disbelief kicked in alternating with flashes of shock and fear. 
After the biopsy was over with, I collected John from the waiting room and we were led to the rosy room with the comfy settee and the nurse left me to break the latest to the dearest. It was hard to watch his reaction - sort of reminded me of paper being crumpled up and smoothed out again. And then I felt, what? Sorry, I suppose. It was all my fault - shoulda, coulda, all those signs ignored. Foolish. Regretful. Neglectful. Little things heaped up like sugar lumps, every glass of wine imbibed lined up behind my eyes, lumps of lard clogged up my brain with blame. Blame! Just what I needed - I blamed myself, because when you get it, it isn't really just your cancer - it's happening to those close to you, too. And that's where loneliness kicks in. It's going on inside you and no one knows what to say or do to help you. They can't even help themselves. It's such a shutdown word - cancer.
We drove home in a daze - him coming out with cliches like, we're gonna beat this thing, and all the while, I'm thinking of jumping under a number nine bus. And then I'm like, bugger! We'd better tell everyone and get it over with, then we can just forget the whole thing. 
Telling it feels like a lie because it can't be true while you still don't feel ill and can't believe it, but seeing the reactions is hard to take, and part of you thinks, damn, it must be true, then. I only hope everyone had enough people around them to pour out their true feelings to, because behind the tears came the 'we're gonna beat this thing...' And I'm like, what time's that number nine, again? It's not fair - no one deserves cancer...
Up to this point I'd stayed pretty much dry-eyed - too busy mopping up everyone else's tears, but late the next evening when demons lurked round dark corners, it suddenly hit me. I wanted to take a bath but couldn't face the journey from the lounge and up the stairs to nakedness, and I didn't want to be alone with the bad boob. I begged John to come up with me, but  he said, 'No, go on up, you'll be alright.' I said, 'I won't', and burst into tears. I mean, I sobbed up a real snot,  and it did me good to get it out of the system. Plus, John came upstairs with me. It sounds silly, but I suddenly realized I'm rarely completely naked these days except in the bath, and lying back in the water there's no ignoring the boob - so rudely obvious and looking all wrong.
Then there's fear - of what? Cancer and what it might mean, or is it the suffering caused by the treatment that scares us? Again, different for each person. Then there's the worry, too, that your children might get struck down with it, but I found out my version of the disease isn't hereditary - a great relief!
I also think there is a sense of loss and grief about the whole affair, and adjustments to make as to how you view your body, etc. other people's feelings of sadness and fear to cope with, and even their brightly delivered over-optimism.  It's a lot to take in. But since my diagnosis, I've discovered heaps of human kindness. People don't always know what to say, and sometimes come out with outrageously inappropriate statements, but one thing's for sure, they wouldn't have said anything unless they'd meant well. I told everyone from the start, not to be careful what they say - this whole thing is crap, and there's no way of sugar coating it.
Some people always know the right thing to say, though, like, 'I'm thinking of you, sending thoughts and prayers', etc. Or the sending of flowers, a wonderful book of poetry, a chocolate medal and carrot to cheer us up. A happy card. A kitten! A kitten? Yes, a friend bought me a Siamese kitten to give me the incentive to fight. 
And sometimes just the right person will come along to sit with you for a couple of quiet hours in a pub, their gentleness and laughter warming your heart. Messages of care and well wishes always mean so much. I've discovered lots of love.
To be honest, I've battled against the whole thing. I would dearly have loved to try and cure cancer naturally with diet, and believe if you learn enough and apply it, it can really work. The problem is that you don't know if it's working or not. There are clinics you could go to, to get checked out, but they are out of most people's league, financially - and out of mine, too. In my case, I believe some improvements have been made where inflammation is concerned, but as I've said before, for a cure to work it has to move faster than the thing it's trying to beat, and that's not happening for me. I've held off now for three extra months, but yesterday I signed up for chemo. Feels a bit like giving in, but I know you'll wish me luck.
With thanks to my beautiful girls 
and all you thoughtful friends,
Deborah xxx