The power of rest, music and true friendship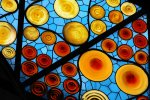 Mon, 21 Mar 2016
2 likes
Last week was a hard week.  It's Monday now and I feel like I'm recovering.  I feel normal.  Not about to snap in middle, explode or crash the car.
I've been pushing myself hard and am being pushed by tight schedules and demanding students, but that's what I took on.  No use complaining.  The first year was always going to be hard.  Other people who've done it before have told me this and I tell myself it, too, stealing the notion directly from them.
I've been digging deep to support myself in the absence of a busy social network.  It's my own fault.  I should be out there building one, touring bars and clubs, finding ex-pat haunts and building up a list of Spanish friends.  I did try it, to be fair, and didn't enjoy the experience.  I found it a tiresome, sometimes boorish, generally shallow scene.  There always seemed to be some kind of drinking competition, or a pumped-up young prince to humour – animal behaviour.  Maybe it's my age.  Perhaps I'm a snob, or a social inadequate.  Who knows?  I prefer the company of a few good friends, or a night in.  There you have it.
On Friday night I was in need of conversation, and a drink.  I wandered into the living room of the flat with my bottle and struck-up a conversation with my current flat-mate – they come and go rapidly in this short-let.  Later, the owner came home and we found ourselves in a debate about the British monarchy and constitution.  It became heated.  Light-entertainment.  But it helped to ameliorate the stresses and strains of the last few weeks.  It sure beats the hell out of trying to shout crap above Balearic beats.
I hadn't seen my two friends in Madrid for at least two weeks.  One is busy teaching to the north of the city, the other has a lot on her plate right now.  It's not fair to add to their burden.  They're both gorgeous and I love any time that we can spend talking or just wandering around.  When the weather improves, I'll go walking in the Sierras with one of them.  She knows the routes up there pretty well.
I finally met up with the other on Saturday evening for an hour or so.   We found each other after a crazy chase around Sto. Domingo, which would have been comical had I not been so tired and in pain with a strained knee ligament.  I arrived at her apartment and looked at my phone to see she was up in the Orange phone shop in Callao.  I dragged myself up the hill and crossed Gran Via among the herd of late-night shoppers.  The Orange shop was empty.  My Spanish is lousy, but I thought I'd managed to get across that I was looking for a friend.  The shop assistants looked at me as if I'd just proposed oral sex – which I might have.  I shrugged and walked out.
Outside, I looked at my phone again.  Another message: "I'm at my house."  We'd passed each other, probably during the stampede across Gran Via.  As I closed on her building, I saw a diminutive figure in a parka, hood up, texting.  Something melted inside and I tapped her gently on the shoulder.  Her eyes were tired and worried – preocupado.  She looked drained, more so than when I saw her two weeks before, and she gave me the kind of look that a small child gives a parent – eyes large and moist.  We hugged.
Her face looked small, framed by her hair and the fur trim of her hood.   Sometimes she has the appearance of a girl in her twenties, alive with vigour and energy; other times, the years are etched into her.
 
We found a bar in which to sit and talk.  It was small and fairly quiet, but the only seats remaining were stools at the counter beside trays of pinchos.  We grabbed the stools.  The conversation was serious and low, but impassioned, threatening to spill over into emotion.  She glanced with irritation at the screeching women next to us.  The barman handed us a plate with two pinchos.  I practiced my Spanish while she spoke English.  We agreed we need to re-start intercambio.  When we finished the wine, I suggested another, which was a little rich as I had no money.  She was tired, so she paid and we left.
Outside her apartment, she told me about a Blues jam session on Sunday night.  A friend of a friend plays harmonica there. It sounded great.  I said yes, of course.  We hugged and I kissed her goodnight on both cheeks then headed into the Metro across the plaza.
The train was busy.  I found myself sitting opposite a girl with long green hair.  An older couple were sitting beside me. One or two stops on, a couple in their seventies got on.  I offered my seat to the woman, but she wouldn't take it.  As I sat, exhaustion and emotion caught up with me.  My eyes became wet.  I closed them, feigning sleep, occasionally wiping the moisture away.  The green-haired girl was looking at me – probably thinking I was crazy.  Maybe I am.  I considered wearing my wrap-around sunglasses, but putting them on in the Metro at nearly midnight would only draw more attention.
Sunday morning saw me lying in bed until midday.  I needed to relax, think, work a few things out.  Body, mind, spirit: everything seemed depleted.  I often find myself caring too much about things, about people, more than is good for me.  Is it an illness?  A defect?  Who knows?  Soon, something will break.  Maybe I seek out others with the same defect.  Sometimes, I find them.  I spent the afternoon practicing guitar and harmonica.  By evening, I felt better.  Good therapy.  I didn't feel sick, exhausted like an old man who'd bitten-off more than he could chew.
I had to run out of the door and down the Metro to meet my amiga in time for the Blues jam.  I needn't have worried.  She was busy preparing her flat for visitors.  We chatted for ten or fifteen minutes while she ironed bedsheets.  Her hair was down.  It seemed longer.  There was something else – it was a shade darker.  It suited her.  I told her.  She looked so much more relaxed and well-rested than the night before.  I was feeling better, too.
When we arrived at the venue, the jam was in full-swing.  A female vocalist stood front and centre, backed by two guitars, a sax, drums and my friend's acquaintance on harmonica.  We bought beers and moved around to get a better view by the stage.
 
The place was unbelievably friendly and welcoming.  More than half the audience had an instrument or talent stashed somewhere and the line-up kept on morphing and changing.  I found myself dancing for the first time in far too long.  I'm a bit of a guitar fan and it was just one treat after another.  At one point two superb players were cutting across each other – Fender Strat vs. Gibson Les Paul. 
They reminded me of sublime jazz musicians I've heard in the past – such talent and musicianship – reading each other's intentions and playing for one another.  Best of all, I managed to chat to both of them when the line-up changed again.  One was from Buenos Aires, the other from Croydon.
 
My Spanish was really surprising me.  I don't know where it was coming from.  Maybe it was the beer.  I said hello to the English bloke in Spanish, asking "Eres ingles?"  He smiled back "Yeah.  What the fuck are we doing speaking in Spanish?"  It turns out he's played in bands all around the world.  The whole thing had such an international feel – American music played by Spaniards, South Americans, an Englishman and who knows who else? 
I watched my amiga chatting, dancing and beaming at the musicians on stage.  She had the old light back in her face.  It filled me with warmth.  We sang along on a couple of standards.  It dawned on me that I had just found my scene – or rather she'd found it for me.  I have so much to thank this little group of dedicated friends for: nothing less than survival.
Afterwards, we walked down through the narrow streets towards her flat, chattering away in an alcohol-fuelled form of Spanish – she on one side of the road, me on the other, calling across.  I could hear my words echoing out of doorways.  We crossed Gran Via arm-in-arm. 
Forty-eight hours before, I'd thought I might crumple in a heap of dead meat on some foreign floor.  Suddenly, here I was fresh and alive and the floor was no longer foreign.
A mi amiga belisima, gracias.