Aura (23)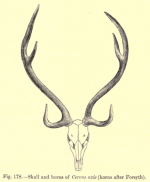 Tue, 20 Nov 2018
Weak mid-afternoon light strained through a small window set high in the wall, at the far side of an interview room on Gayfield's ground floor. Two officers led Salter to a single seat at the far side of the table, away from the door. Mina took a chair opposite, next to the wall, and Gillis slumped into the outside seat beside her. 
A hasty sink wash had dispelled little of his grogginess. Crusty nuggets of sleep-sand still clung to his inner eyes. His skin felt grimy beneath his open-collared shirt and he felt immediately conscious of body odour as soon as sat down at the small table. He meshed his fingers together and pulled his arms close to his ribs, trying to cut his armpits off from the world. A uniform ferried through three coffees and departed.
Salter slid so far down in his seat it looked like he might disappear under the table. His chin was wedged into his chest. He was a skinny guy. His had a mop of greasy, greying hair and a wiry, unkempt beard. There were dark circles beneath his eyes, but the eyes themselves were the giveaway. They were scored with red lines. The pupils were miniscule; tiny pinpricks.
'Who's this gadgie? Just rolled out his wanking chariot?' He chimed, staring at Gillis.
Mina's eyes slid to her left. She leaned down and removed a notebook and ballpoint pen from her bag. Gillis bristled and tightened his finger-mesh. Salter smirked and mumbled something as Mina clicked a button on the tape recorder and told it who was present in a quick, authoritative voice. She rattled off the time, date and location, noting that Salter was under caution. Salter was wearing a grubby, tight-fitting t-shirt; Gillis eyed the track marks on his arms. Scabs and sores.
'Garry,' Mina said. 'Is Garry fine?'
Salter rolled his chin against his chest. A string of snot dangled from his nose.
''S fine,' he slurred. Mina's lips pursed.
'Garry,' she said. 'We've already advised you of your rights. I'm going to go ahead and do it again for the purposes of this recording. You have the right to remain silent, Garry, okay?'
Salter did his chin-roll nod. 
'Anything you say can and will be used against you in a court, do you understand that?'
'Uh-huh.' Salter was eyeballing Gillis. His nostrils twitched.
'You have the right to consult a lawyer before answering any questions - '
'Gadgie fuck,' Salter whispered. 
Gillis leaned forward.
'You probably want to get this over with, sunshine. If I'm half asleep, you've got a face like a fucking melted welly. It would be in your best fucking interests to cooperate.'
Mina hissed.
'Interview suspended at 15.47 for the purposes of a break,' she said, punching a button on the tape recorder. She looked round at the closed door, the shapes of the officers lurking behind it. She looked back at Salter, rolling, smirking and dribbling in his seat. Gillis nudged his chair back and Mina tapped her pen in front of him.
'Let's just... we're going to start that one over,' she muttered. 'Can we exercise some decorum, please?'
Gillis tugged out a packet of cigarettes and slid one across the table to Salter.
'Focus, fuckface,' he breathed, lighting up.
*
Salter stared down at the laptop encased in a clear polythene bag on the table before him. A numbered label was fastened to the end of the bag. Mina held the tag between her thumb and forefinger and dictated the details to the tape recorder.
'Nut,' said Salter, resting his elbow on the table and letting his head sink into his hand. Two empty coffee cups were in front on him. One was full of fag butts. 'I've not seen any of this shite. I told you I'm fucking burstin'. This is fucking abuse. You wanting me to sit here and pish myself, smell like that cunt?'
He stabbed a finger at Gillis, whose cheeks blossomed red. Mina tapped the pen hard against the table; barely disguised frustration. She muttered into the tape and clicked it off. 
Salter twitched and smacked his lips. Little gluey streams ran down his philtrum. 
They stretched their legs in the hall whilst he was escorted to the toilet. It was dark outside the window and the strip light above them quivered erratically. Mina paced back and forth before the door. 
'This is a waste of time,' she said. 'We're better giving him a night to sober up. He's not listening. Can barely sit up straight. And you - '
'I had some Right Guard in my bag,' Gillis huffed. 'You only gave me two minutes to get - '
'For God's sake, not the - ' Mina rubbed her eyes. 'This is amateur stuff. Amateur. I need another coffee. I can't think straight.'
She clipped off down the corridor. Gillis loitered by the doorway. Officers rounded the corner from the opposite direction, flanking Salter, holding him by the arms. They guided him back into the interview room. 
Gillis looked back down the corridor. The officers emerged from the room. One of them leaned against the wall and whistled whilst the other pissed about on his phone. Gillis bit his lip. He nodded at the them and slipped through the door, closing it behind him.
Salter looked up groggily. Drool hung from his bottom lip. He flashed his yellow teeth.
'Smelly cunt,' he hissed.
Gillis slid the lock into place. The bulb dangling above cast scant light. It was dim and for a brief moment the close, rectangular interview room had the claustrophobic veneer of a tunnel. He felt images bubbling and then he was round the far side of the table. His left hand was over Salter's mouth and his right hand was between his legs and he was squeezing hard.
Salter's bloodshot eyeballs popped. Bubbles of saliva frothed over Gillis' clamped hand.
'The house. The house at Pentland Regional Park. The server. The tunnels. The cells.'
Wind brushed against the small window. Salter moaned. His legs jerked and writhed. Gillis adjusted, checked the small glass panel in the door.
'You were there,' he hissed, pressing his face close to Salter's and squeezing his right hand harder. 'You were fucking there. You prints are there. You were dealing online. We know about the fucking site.'
He felt warm urine pooling from Salter's crotch. He snuck another look at the door and crushed his right hand tight.
'Who are you working for?'
Salter's jaw moved beneath his palm. He snatched his left hand away and seized a clump of hair. Salter's head snapped back. His face contorted and his eyes watered.
'The double disc,' he groaned. 'The pendulum... '
His eyes were rolling. Gillis tugged a handful of greasy strands.
'Make some fucking sense.'
Salter's mouth was frothing. His arms spasmed; a coffee cup rolled over on the table, spilling a slick of soggy fag butts. He spluttered words.
'Children of children... two sides of a black hole... bent time... '
The door handle jerked. Gillis pulled both hands free and Salter vomited between his legs. Gillis knelt down as Salter fumbled at the desk and laid his head down on it, coughing and wheezing. After the release, there was a faint spark of lucidity in his red eyes. He sniffed. A tear dribbled down his cheek.
'Here pal,' he breathed, rubbing his cheek against the wood of the desk. 'Here pal, I just do wee bits of fucking broker work... you're up the wrong close... '
The handle rattled again and Gillis saw Mina's shape at the door. Salter was crying. Gillis bent and rubbed his back; hard, impatient, prompting. Salter hacked up, whined.
'They fucking... I was told... I was told not to go near that... it scares me pal... you meet some weird cunts up in the sticks... '
There was a pounding on the door. Gillis straightened up and rushed across the room, twisting the lock. Mina flew in.
'You sort yourself fucking out,' she snapped, brushing past him. One of the officers in the hall stuck his head in. Gillis turned to the table.
'Force of habit, I - '
'Don't give me that shit,' she said, gripping the seat of her chair at the table. 'I brought you here. I put my trust in you, I brought you here on secondment, and I will not be - '
She caught the lumpy puddle on the floor. The separate urine spread. 
'He chucked up,' Gillis said, gesturing. 'You were right. He needs a night. This is going nowhere.'
Mina stared blankly for a moment. Her fringe was messy and there were shadows under her eyes. Salter was still. He seemed to have fallen asleep, slumped across the table.
'Look, I'm sorry,' Gillis breathed. 'I am grateful for this, I'm trying to... I didn't mean to - '
Mina lowered her head and raised a single palm.
'Just - let's just get him over to a cell at St Leonard's and start fresh tomorrow. I should have - I should have gone with my first instinct. I'm - we need to take a step back right now, try to... respect each other's ways of working, this is a new... I... '
She trailed off, frowned, and ducked past Gillis, jaw set, avoiding eye contact. He heard her speaking to the officers in the corridor. He stood against the wall, breathing slowly, replaying fragments as they ferried a woozy Salter out of the interview room.
The pendulum.
Two sides of a black hole.
Children of children.
*
It was cold and dark outside Gayfield Station. A minimum escort strength of two officers guided Salter to a police van. He was fitted with ratchet handcuffs and an escort chain. The officers flanked him, leading him by the cuffs. The van's rear doors were unlocked and Salter was ushered into a cramped cell. One of the officers grabbed a smoke whilst the other secured Salter, swinging the steel cage shut and locking it.
Leith Walk was hazy through a gauze of mist. The van pulled out of Gayfield Square and turned right onto Elm Row. At the roundabout they turned onto Leith Street, eyeing the crowds outside the Omnicentre.
They wound up New Street, through the Canongate and the Royal Mile, rumbling over grey cobbled pavements, a line of squat bollards separating them from sidewalks teeming with tourists, students, buskers and bar punters.
The streets were quieter as they drove up through the Pleasance. Black cabs slid by. The moon tracked their progress like the searchlight of some omniscient deity. They passed the Serenity Cafe and a couple of takeaways.
The escort officer in the passenger seat looked up from his phone. He saw Bowmont Place pass by to his right and then he saw a car parked side-on in the middle of the road ahead.
They slowed. Mist bled and it was as if there were fine, filmic partitions before them. They reached the car blocking their path and stopped. Foggy rolls parted and a man wearing a blue boiler suit and a wooden deer mask passed by the windscreen. He did not turn or acknowledge them. The officers saw more boiler suits through the hazy darkness. More masks. Long, twisting antlers. 
They sat rigid for a moment, squinting, absorbing and processing the abstract shift. They saw glints. Gun barrels. Knives. The driver jolted and reached for his radio.
Boiler suits flanked the van. They shot out the windows. They dragged the bodies out. They moved to the rear through bloody glass shards.
A masked man swung a bag from his shoulders and retrieved a small black circular device from inside it. He stood and slapped the device onto the van's left rear door.
Boiler suits swarmed around him. They stepped back from the van. A light on the device blinked three times. The doors blew out, the left door flung into the air.
Smoke coiled. A masked man swinging a cordless rotary tool was hoisted into the back of the van. A second man with wire cutters followed. Sparks fizzed as the circular saw blade cut through the cage. Sirens blared. Three patrol cars burst through the mist and skidded to a halt around the car in the centre of the road. 
Boiler suits ducked behind the van. A masked man slung a sawn-off pump up, paced out and emptied a chamber into the police cars. A second and third mask followed suite. Glass shattered. Chunks of debris spritzed. Flames licked the road. Salter was bundled into the car wedged between the van and the patrol vehicles. Masked men disappeared down side streets. 
The lone car reversed, turning wildly, and screeched away as a No. 14 bus rolled up the Pleasance. Passengers inside crammed against the windows on both decks, straining to see the wreckage before them.
*