Aura (26)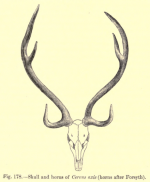 Sun, 25 Nov 2018
Shetland
1999
Gillis paid the taxi driver and stepped out onto the pavement. Rain spat bitterly and wind buffeted him along. Shop windows carried his blurry reflection under veils of condensation.
Lerwick. It had been a long fucking time. 
One night. One night and he'd be gone. Back to the Black Isle, back to his living room. Stick to the schedule. Check on him. Make sure he's not sleeping in his own shit. Sink a few birthday jars and get the fuck off this island.
Ducking into a doorway, Gillis paced up the stairwell, footsteps reverberating through the concrete. He stopped on a landing and doubled back, checking numbers. 
6/5. The landing was dank and quiet. A bulb at the far end blinked fitfully. He dragged a palm across his dripping forehead and knocked.
He heard muffled coughing and swearing. He took a deep breath and cricked his neck. Tried to dredge up enthusiasm. He shouldn't have picked up the phone when he was pissed. But guilt lingered. The thread between them was still there. It was always there. That same black thread, unspooling across years.
The door opened and Bain leaned out. He looked fucking terrible. Rake-thin. Yellow-tinged skin. Face full of hollows. Gillis forced a tight-lipped smile.
'Alright, mate,' he said.
Bain blinked. His eyes were crusty. He peered down the stairwell and ushered Gillis in.
They traipsed through the dingy corridor into a tiny living room. A lamp on a sideboard cast thin light and Gillis saw that Bain was only wearing a t-shirt and boxer shorts. His arms and legs were desperately skinny. 
The floor was strewn with empty bottles. The coffee table was dusted with white powder. Overflowing ashtrays, wee plastic baggies and scrunched-up skins jostled for space on it. The flat reeked of stale booze, piss and shit. Gillis' heart sank. He dug deep for a bit of chat.
'Nice of you to dress up for me.'
Bain edged round the table and slumped into a scabby, green-striped armchair. He coughed violently and lit a fag.
'What are you, the fucking Sultan of Brunei?' He wheezed.
Gillis lifted bottles and plates onto the floor, brushed fag-ends away, and sat on the sofa.
'Slightly smaller harem,' he said. 'Still at the research and development stage.'
Bain's right eye twitched. He breathed out smoke and reached for a bottle. A thin, juicy thread snaked down his chin as he drank, and he hacked up. Gillis looked at the gear trays on the table.
'That stuff'll fuck your heart up,' he said.
Bain clucked his tongue. Pasty dregs were slicked around his lips.
'That's probably dependent on your being in ownership of one,' he muttered.
Gillis flicked at a bottle-top by his leg.
'Fair play.'
They sat in silence. Bain drank and coughed. Gillis watched a fly buzzing round the lamp. He felt profoundly sad. He shook his head, sat up, and lifted the plastic bag at his feet.
'Almost forgot. Happy Birthday, mate.'
Bain shifted and eyed the bag. Rain thrummed the window.
'Is it good stuff?' He whispered.
Gillis lifted the tubular package out and turned it in his hands. Glenfarclas. 25-year-old.
'It is, actually, pal,' he mumbled, blinking as his eyes moistened.
Bain staggered up, slapping him on the back as he passed.
*
Gillis shook the last of the bottle into Bain's glass. They clinked tumblers. Bain skulled his. Gillis sipped and felt his throat burn.
Bain sat back and lit up. Grey curls flopped over his forehead.
'Eleven years,' he breathed.
Gillis looked away towards the kitchen. His head swam. He was pissed. He knew this was coming.
Nip it in the bud. Divert. He reached for Bain's Grouse, emptying several finger's worth into their tumblers.
'Did you see the - '
'Eleven years,' Bain croaked. 'Still a fucking cold case.'
Gillis closed his eyes. Breathed slowly.
'Aye,' he whispered.
Bain grabbed the Grouse and necked a shot from the bottle.
'That fat Gower fuck,' he spat. 'Fucking booting me out. I was fucking on that. The fucking phone records. Should've spent more time fucking - '
'Bain,' Gillis said. He felt a queasy rush as he sat up straight.
Bain rose and lurched past him, mumbling to himself. He disappeared into the hall.
Gillis sat alone. He poured himself another shot and drank. Wind howled outside. The fly buzzed against the lamp. 
He felt a paranoid flush and struggled up. He stumbled by the window and leaned against it. Heavy drops cut a shimmering curtain outside, and a soft-focus fuzz of stars swam behind them. He turned and made for the hall, tripping through clinking bottles.
The door across the corridor was open, and the light was on. He held onto the wall and eased across.
A small storage room. A single naked light bulb overhead.
The walls were covered with press clippings. Case file notes. Forensic photos. Interview transcripts. There were scrawled, red-pen notes over everything. Red lines cut through sheets, intersecting, linking notes, clippings and photos on different parts of the wall. A bizarre tapestry. An unhinged mural.
Bain had slid down the wall. He was sitting on the floor with his knees hunched up against his chest.
'You shouldn't have these,' Gillis whispered.
'Copies of copies,' Bain sniffed. He rolled forward onto his knees and crawled across the floor, pointing at a press clipping near the base of the wall. Gillis squinted. He felt dizzy. Bain was mumbling, slurring.
'She sawed him. She saw him. In her house. Kerry Leask. I - '
'Bain,' Gillis said, swaying in the doorway. 'It's your - '
He paused, hiccuped. Speech was suddenly a problem.
'It's your birthday. Birthday. Day. It's not time. It's not the time to be. To be... '
Bain twisted round and jabbed a finger. He made to speak and coughed. He couldn't stop coughing. He clutched his stomach and hacked up a string of yellow bile, spitting gluey remnants onto the floor.
'Fuck,' he breathed. Gillis felt a swell of pity and tripped forward.
'Is you. Are you,' he slurred. Bain staggered up and pushed him away. Gillis' back cracked against the wall and his face crumpled. He caught press clippings behind Bain's dipping grey mop. Grainy old photos. Lang Ayre beach. Sullom Voe. Sewage pipes.
'You fucking fucked off,' Bain spat. His bottom lip wobbled and he veered awkwardly out the door. 'I got chucked, but you fucked off. You didn't stick it out. You stopped fucking trying. You should have fucking knuckled down. You were smart.'
Gillis stumbled forward and clutched his shoulder. The room swam around him.
'Bain... mate, I - '
Bain shrugged him off and lurched out of the storage room, his skinny legs tottering, his arms rigid at his sides. Gillis slid down the wall. His head lolled into his chest. He heard rummaging and bumps from the bathroom down the hall. 
He was spinning out badly. He closed his eyes and tried to move with the rhythms, sink into them.
*
He woke up on the storage room floor. His neck ached, his head pounded and he was dehydrated as fuck. He pulled himself up, felt his way through to the living room and into the kitchen, pouring a glass of water at the sink and draining it.
He caught the time on the wall. The ferry. Fuck. He needed to get back to the hotel first.
Daylight leaked through the gap in the curtains and he blinked uncomfortably. He walked into the corridor and tried the bedroom. The bed was empty. He felt a twinge of panic as he backed out and made for the bathroom.
The light was still on. He tapped softly on the door. He waited. Guttural noises drifted out. He nudged the door open.
Bain was asleep on the toilet seat. His back was slumped against the cistern. His mouth was open and he was snoring loudly.
Gillis moved forward. He saw the dark stain on Bain's boxers and paused. He sniffed, gagged, and backed out, closing the door gently. 
In years to come it would be the deepest sadness to him that this was the last time he saw Bain.
He found a pen and a scrap of paper amongst the clutter on the coffee table. His hands shook as he wrote.
Running late for the ferry. It was good to see you mate. Look after yourself. I'll be back soon. Cheers pal.
He lingered outside the bathroom, biting his lip. Finally he knelt and slipped the note under the door.
At the front door he hesitated. He glanced back at the mess in the living room. He thought of his own flat, his own living room, his own grief-hole. He turned the handle and fucked off.