The Love of the Loveless (Chapter 6) (9)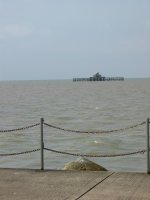 Mon, 04 Mar 2019
      Back at the flat, I checked my phone.  No calls or messages.  I gave Tinker her supper, then grabbed the can I'd opened earlier and not quite finished.  I took the kitchen stool and put it by the living room window and sat there looking out, sipping my beer.  The winking red light on the pier head in the dusk.  The stars creeping over the sky like a blanket.  I could make out a few of the constellations.  Perseus and Triangulum, and Pegasus.  Ursa Minor.  Polaris.
      And Cassiopeia there.  One of the first ones I learned to pick out as a kid - after the Plough, of course.  Ursa Major.
      Cassiopeia.  The big 'W', I used to call it.  Although now, with the way the earth was oriented, it was more like a '3'.
      A big, elongated '3'.  Way out there, above in the night.  Like it was chalked on a blackboard...
      It was '3' that day.  The day's number.  The one they all had to copy out in their number books in class.  Miss Frimley, the teacher, had written the number at the top of the page for them - ready for them there as soon as they settled again after assembly. For Will, it was easy.  He'd been able to read and write and tell the time before he'd even started school.  He knew all the numbers and letters.  So he sat down and filled his page with '3's - big ones and small ones, and all perfectly done.  When he'd finished, he put his book on Miss Frimley's desk, then sat down and waited for the milk to come round.
      As he sat, sucking his milk through his straw, he watched Miss Frimley as she checked all the books.  He knew she would be pleased with his, as she always was.  Will quite liked Miss Frimley - though he was shy of her, as he was with everyone.  She was tall and thin, and wore cardigans like the ones his nan knitted.  Like the one she had on that day. A white one, with little white buttons.  There was a bulge in the sleeve where Will had seen her tuck her hankie after she wiped her nose.  She had a big nose.  He'd heard Gary Birtles call her 'parrot-face' in the playground, and everyone had laughed.  She had a blue dress on that day, too, and brown shoes.  Suede they were.  That was the word dad used for the shoes he wore sometimes.  Suede.  Will liked that word.  It was soft.  And it reminded him of his dad.  The shoes he wore.
      His straw gurgled as he got to the bottom of his milk.  He put the carton down again.  The others on his table were still drinking theirs.  All he could hear was the sounds of them sucking their milk, and Miss Frimley turning the pages of their books.  Outside the window, the sun was shining and the sky was blue.  It was summer.  It would soon be the holidays.
      Miss Frimley cleared her throat suddenly.  Everyone stopped sucking their milk and looked at her.  Will looked at her.  And she looked at him.
      She stood up.
      "William Peace.  Come out to the front of the class, please."
      Total silence..  Eyes turned towards him.  He looked at her.  Her face wasn't smiling, as he'd thought it would be.  There was something else there.  Something he hadn't seen before - except when dad had told him off now and then.  Something that scared him.  The way she spoke, too.  He just looked at her.  Her eyes widened and her face changed.
      "William Peace.  Do I need to repeat myself?  Come out to the front of the class, please."
      Will got up and walked over to her desk, his knees shaking now, the fear like a living thing in his stomach.  The closer he got, the taller she became.  Her eyes were piercing him from beneath their brows.  She had his numbers book in her hand, turned to his '3's page.  She thrust it in front of his face.
      "What do you call this?"
      He looked at the page.  He saw all the '3's he'd drawn so well.
      "Well?"  She pointed at one of the numbers.  "What's that?"
      "Number three, miss," he said, quietly.
      Her expression hardened.
      "I'm sorry, I didn't hear that.  Say it louder, so that everyone else can hear, too."
      "Number three, miss," he said again.  He could already feel the tears rising.
      She slapped the book down onto the desk in front of him.
      "Well, it doesn't look like it to me."
      A few of the others started to snigger behind him.
      He just stared at the book.  At all those number '3's - a number that he knew as well as any number.  The number on his dad's watch when he'd taught him the time.  The number on the clock on the mantelpiece at home.  The number of their house.  The number on their door.  Number three.
      3
      Her hand appeared in front of his face, holding a piece of chalk.
      "Go and write it on the board, for everyone to see."
      He looked at the piece of chalk.  He looked at the blackboard. He knew every eye in the room was on him.  He daren't look behind him.  The tears were now running freely down his face.
      He went up to the blackboard (how huge it seemed) and wrote a perfect '3'.
      "No," she said.  "It doesn't go like that."
      The sniggers were now spreading in the class. 
      Why was no one else telling her it was right?
      Couldn't they see?
      Or had people been lying to him?  Mum and dad?  Dad's watch?  The clock?  The number on the door?
      "Look at the number three I've written in your book, then write it again."
      He looked at the number she'd written at the top of the page, in red biro.  Number 3.  Like he'd done it.
      He drew another '3' on the board.
      "That's wrong, too," she said.  "What's the matter with you?  Can't you see?  It doesn't go like that."
      And then it was like his brain was freezing.  The sniggers and giggles were becoming laughter, building to a chorus. He wrote more '3's on the board - big ones and small ones - over and over, and each time with the same response, getting louder and angrier...
      "It doesn't go like that."
      "It doesn't go like that."
      "IT DOESN'T GO LIKE THAT!"    
      The blackboard was soon full of figure '3's... all wrong.  Everyone in class was now laughing.  Except Miss Frimley.  And except Will.  Sobs wracked through him.  He shook so badly he could hardly keep hold of the chalk.  He didn't know what to do.  He tried writing '3's on their sides, like the way he drew birds flying, or upside-down 'W's.  He tried different numbers.  He tried a '2', then a '4', then a '5'.  With each new try, the laughter got louder and louder.  And he kept hearing the same words, over and over...
      "IT DOESN'T GO LIKE THAT!"
      ...until he could take no more.  He turned to her, screamed at her, threw the chalk at her, and ran from the classroom.  Ran down hall to the door and out, and across the playground, and up through the gate, and across the road (the car just missing him), and along past the shops, and down the street, until he was home.  Number 3.   He banged his fists against the door, screaming and screaming, until it was opened, and nan was standing there.  He pushed straight past her and into his bedroom, and under the bed, and stayed there until his mum came home and looked under and tried to get him out.
      But he wouldn't come - pulling himself further and further into the corner, in the dark under there, like a frightened animal, keeping out of her reach...
      "You lied to me!  You lied to me!  You lied to me!"
*
      Tinker jumped up on the windowsill, almost knocking my can over.  It was empty now, anyway.  The room was in darkness.  Just the lights outside.  The one still winking on the pier head.  The cars passing below.  Down further along, the multi-coloured spots illuminating the clock tower, like a rocket waiting to launch.
      And the stars.
      Cassiopeia there.  The almost perfect five-point '3' shape of it.  I traced it with my finger against the window pane, using curves between the points, as I always did.
      3
      Not as she'd wanted it done, that day.
      Not  Ʒ
      I pulled the blinds down, then got up and switched on the standard lamp.  It was a quarter to ten.
      The phone rang.  I checked the number first this time.  It was mum.
      "Alright, mum.  You're late."
      "I'm just off to bed," she said.  "Is everything okay?"
      "Yes.  Fine.  Why?"
      "Oh... I just wondered.  You seemed a bit down earlier, when you left."
      "No, it was nothing."
      "Alright."
      A pause.  I could hear the telly.
      "Karen been in touch?" I asked.
      "No."
      "Okay.  Did you have a nap?"
      "I did for a bit.  But then Sheila came in from across the way with a card and a little present for me.  A pretty cup and saucer."
      "That was nice of her."
      "Yes.  So we had a cup of tea and a chat.  It's been a lovely day.  And thank you again for that picture frame.  It's smashing.  You shouldn't have gone to all that trouble, though."
      "It was no trouble.  I'm glad you liked it.  Yes... it was a good day.  Nice out there, too.  Good food."
      "It was lovely.  We'll have to go there again sometime."
      "Yes."
      "Alright," she said.  "Well, I'll leave you to it."
      "Okay.  Sleep well.  I'll see you in the week."
      "Okay.  'Night."
      "'Night, mum."
      I put the phone down and looked at it for a few moments.  Funny, I thought.  She seemed telepathic, sometimes.  Picking up on stuff.  But then I supposed she would.  She was my mother, after all.
      Tinker jumped up on the desk and started fussing.  I went out to the kitchen and made some sandwiches for work next day, wrapped them in cling film, put them in the fridge.  I drank a glass of water.
      Then I went to bed.