I Woke Up (in inverted commas)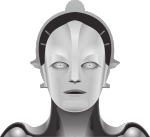 Sat, 11 May 2019
I woke up in inverted commas. That is I woke but didn't feel fully awake, it happens to all of us doesn't it but this time it was different. There was no lifting of the fog, no evaporation of the haze under the rising sun of wakefulness...and there was something else, a deep silence. Indeed not a regular level silence which is often a thing of beauty but the sort of silence which emanates from below ground. It's a sucking silence. The inverted commas felt permanent.
I looked in the mirror and stopped breathing for a few seconds, then exhaled slowly as I observed how old I looked. A vertical frown line carving my forehead in half, like a lobotomy of hopeless fatigue, fine lips crimping the edges of my lips, when did all this happen? I wondered and is it too late for clarity to return?
The inverted commas were not actually visible in my reflection but I could feel the weight of them and every now and then when I tried to do something quickly I bumped on them and it hurt a little. It hurt my shoulders and the tops of my arms. Getting showered and dressed was exhausting. Even climbing aboard the bus was difficult with this burden of feeling not fully engaged with the planet and all it has to offer.
Through the window on the bus I saw beautiful green trees, their leaves dancing in the wind, white pearly clouds raced across the sky and although I couldn't hear them I knew that there were birds in the woods nearby, tweeting in the broad frequency that is springtime. The world gave away free stuff and it was the best stuff anybody could ever get their hands on but it wasn't enough. There was a bit more that we all needed and for some of us it was that part more that bit us back in return, chewed us up and spat us out until we didn't recognise ourselves anymore.
There were others like me riding the bus. As we queued to alight our inverted commas bumped together and we huffed and puffed at our situation, not making eye contact; we had nothing in common but our muted state of being and we were all ashamed of it. The effect was physical as well as mental. My stomach churned and I produced a sort of poison, rather like a little frog in the rainforest except I had no means of secreting it and it just went back into my body and made me feel ill. I was in the rainforest though, well that was at least the suggestion, or perhaps I was at least a very strong woman except all of my strength was drained and I felt powerless. The name was a sort of foil against the reality. A bit like an arrangement of plastic flowers, a popular item, it's a paradox.
The long grey metal wall greeted us, it's perhaps the ugliest thing in a radius of many many miles. They planted some trees around it but they are yet to grow and fill out, even they are sapped by their situation. Now I am being watched as I go inside by many cameras. I am sure they can see my inverted commas, maybe I will be reprimanded for breaking health and safety rules. Here they are obsessed with them but it isn't because they care about the individual because there is no such thing as individuals. We are a collection of numbers, an ever changing code, part of an algorithm.
They worry about bad publicity, about the big picture, it's imperative that the haze is maintained, nobody should have a clear view into the distance. If they do and they speak out they are soon overwhelmed by the consensus, the majority who are kept fulfilled, satisfied, in inverted commas.
Now we set about feeding the worms. It's not exactly quality which they are after, it's more a great variety of mundane items which make the great mix of the wormery. All sorts of things from all over the planet which must be sorted, processed, broken down by the single cell microbes like us. A balance must be maintained, the whole operation is like a monster which must be kept alive and it must all be done fast enough to short circuit any healthy mind.
I know I must wake up inside my dream in order to achieve my targets, three hundred per hour must be picked and packed. We are all alone in here, the only sounds are the forklifts, the beeps and bangs echoing into the vast cathedral space above. Consumerism is what is worshipped here, we sing from the hymn sheet of targets and we answer to some overfed grubs at the top of the food chain. Their appetite is relentless, sometimes I think their hunger will not be satisfied until we all implode.
My lunch break comes along but it takes half the time to walk to the canteen and my food tastes of nothing, worse than that it tastes of bad nothing and even though I am thirsty and my throat is full of dust I must be sure not to drink too much. An extra toilet break will arouse suspicion.
Nobody complains, indeed there is no means of complaining, no pathway of action if issues are raised, we have no voice. The grubs say that if we don't like it then it must be because we don't like the future. Well if this is the future then we don't but we cannot voice our concerns. However if we do not meet our targets, a short pathway is laid out for us towards the exit. Just like jellyfish, when we are left out to dry, after a few hours we disappear as if we never existed.
If I can keep going for ten hours I will get extra pay and if I can do twelve, even more money can be earned but it will almost kill me and it still isn't enough. Just enough to pay my landlord, bills and food, my bus ticket to work. In the evening I return home but my inverted commas are always too heavy to give me the satisfaction I should feel after working so hard.
I fall asleep as soon as my head touches the pillow and for a brief period the weight of the burden lifts. Then I dream of the real world, of the best stuff, the free stuff that the world has to offer; beaches and oceans, mountains and streams, green fields and fresh air. I make the most of it, before the morning returns and with it the sucking silence.