How We Manage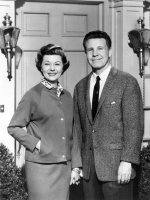 Tue, 14 Apr 2020
1 likes
After breakfast, and after the dishes have been cleared, I wish my wife a good day at the office. I give her a hug and a kiss and tell her how much I'll miss her.
Text me if you think of anything special for dinner. I say.
I will, she says. And don't forget to wash your hands after walking the dog, or if you've been out for any other reason. Which you shouldn't be anyway. I'll go shopping later.
Then off she goes. 
Upstairs to her art room. I don't relax until I see her light go on and can hear the TV. I'm still baffled how she can create such good art and watch television at the same time. But she does.
When I'm satisfied she's made herself comfortable upstairs I get myself a coffee and sit at my desk.It's a game we play to keep the marriage centered during this period of isolation. She goes off to her office and I go off to mine. We don't see each other again until break time; when we gather around the water cooler to talk about things that happened at the office that morning: Your boss driving you crazy? Yeah? Mine, too! We laugh, hug and kiss, and go about our business again. And, unless she comes down for a mid-day snack, we don't see other again until dinner time. 
When I'm at my desk I get busy editing a book of my own work. It's a book of shorts centered on a private detective and his assistant that takes place in the 1940's. The Craven Chronicles is my working title. It keeps me centered. I started writing the characters back in 2012. Now it's a matter of shaping 80,000 plus words into a proper book. I think of it as a big chunk of marble, and I've got to chisel it down to something that someone can pick up, read, and say, Hey, not bad at all, rather than, What the fuck am I looking at?
When I'm working on the book I listen to music. The Inkspots or Billie Holiday. Depending on which character I'm focused on. Music of the period helps with the mood. And, if I don't get too distracted by Facebook, Instagram, Twitter, binge watching The Tiger King, filing my nails and wondering if I showered lately, I get some actual work done. Why, it was only this morning that I stumbled upon a dangling participle. And, no, I hadn't been drinking. It was in the way and I tripped. And when you start tripping over your own words you get out the sandpaper and smooth those suckers down to a fine and sexy sheen. Or you slap them silly till you've made yourself understood. 
And all this has been our routine since the coronavirus forced most of us to live sheltered lives. And without those who continue to provide us with the essentials, life would be impossible. Our life here is different now, but we get through because of what others do for us. And for that we are eternally grateful. 
Having a creative outlet doesn't hurt, either. It helps keep us sane. Here's hoping you manage to hang onto some good old-fashioned sanity throughout this ordeal. 
Here's to better days ahead. Cheers.