Snake In The Grass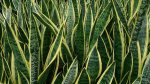 Wed, 30 Dec 2020
After getting dressed, RUNNER pulled the curtains back and let the light in.  There was nothing to see outside but foliage and flies and the first batch of ash trees running up the sunny side of the hill.
He picked the telescope up from the floor.  It was heavy.  There was nowhere appropriate to set the device – that's why it was on the floor – so he placed it down on the bed keeping it pointed at the window, then lay down and angled himself in a way for looking through it.
--See anything? asked ACTRESS.
--Someone's house is on fire on Venus.
--Ah, that's terrible.  You better call the fire brigade, hadn't you?
--Nah, fuck them.  Never did a thing for me...  This telescope must be expensive.  Who in their right mind would leave it lying on the floor like that?  And the size of this place.  There should be plenty of room to set it up properly.  Did you hear him say they have a screening room and everything?  Who knows what's upstairs?  Probably a football pitch or something.
--I doubt that.  The popular sports are not on the cards for these people, I don't think...well, maybe badminton.
--Here's a thing: I don't know how we are supposed to introduce ourselves to all these people without using names.  It violates everything the world has ever known about introductions. 
--You did okay so far.
--There are a lot of people out there.
--They don't know each other's names either.  Just tell them what you do.
--What I do.  What do I do?  Ah, it's a crock, the lot of it, if you ask me.
What RUNNER did was run, as has been mentioned elsewhere.  He'd escaped a jobless, moneyless, friendless, loveless, soulless, hopeless existence and embarked on a bold search to find all of these life-clarifying things and hopefully more.  His running had gotten him somewhere, delivered a number of these things, but there were distances that remained uncovered; they were figurative distances, and it was figurative running, of course – he had been cursed to metaphorise and overdaub truth after an upbringing distinguished by evasion and escape---plus the drunken lyricism of some rather capricious forebears.  So how had he manoeuvred in this getaway?  How exactly had he made both ends meet in the Free State?  Well, he had enabled them to meet, but rendezvousing had not been easy.  He'd been on and off building sites across Meath and Dublin since landing – even worked on the construction of the Central Bank on Dame Street which had provided a pretty packet late last year – but work had been scarce in recent months.  He'd come into the business of scaffolding and there he'd dutifully stayed, but for the purposes of impressing ACTRESS he had already fast-tracked himself to the position of chief modelling technician.  There: that's what he'd say to the hippies when they asked.  He was your above-average snake in the grass by now and guilt was the furthest thing from his mind, contrarily, it should be said, for the fear of God had been established early in his core; but even with this and the personal insecurities he had, he was now comfortable with his flickering identity, an identity which he could halt from its flickering in an instant and mould in whatever a way he wished.    
            He watched as ACTRESS went to her bag and took out a yellow floral-patterned mini dress.  She slipped into it fast and began checking herself in a long mirror she found on the inner door of the wardrobe.  The twirling and joggling she did to obtain her ideal shape in the garb would have sent even Twiggy into a rabid fit let alone the bright-eyed navvy.
--What about the black dress? RUNNER asked.
--What black dress?
--The one I got you.  A month or so back.
--Will you stop, I have it, she sniggered.  I like it more than you, you know.
--All of that makes me glad. 
There was an air of conspiracy when they walked out into the empty hallway.  There was darkness and silence except for a couple of low voices coming from the front room; the voices hummed like insidious chamber music playing distantly.  Opening the door, they found everyone sitting in a circle as they had been before, except two of them were now in the middle and one was insulting the other, methodically and monotonously, while the other sat there and took it without so much as a blink.  ARCHAEOLOGIST was doing the insulting, while the LOTUS ARTIST was doing the taking: 
--That outfit you are wearing is perplexing.  You look to be in good health, but I think deep down you're hiding something...like chocolate.  Your meditation techniques leave little to be desired.  Likewise, your tastes in music and film. 
It was a session ELDER regularly imposed on the group, a form of therapy intended to break down the flowered self-importance of the individual and unleash a new Self marked by humility and the demeanour of a gently terrified deer.
--Your hair is sticky.  Even the fragments of lotus you manage to complete are badly executed and everyone thinks so.  I don't find you attractive in the slightest.  Someone might think so, but if that is the case I think there must be something dreadfully wrong with them.
--Um... interrupted COGNITIVE THERAPIST.  Could you please not bring me into it?
--I apologise, said ARCHAEOLOGIST.
--Okay, okay, said ELDER, rising from his elevated position at the piano.  I think that's enough for today.  Our guests have finally made it here.  But first...how does everyone feel after that...I mean, really feel?
There was silence.  You could hear a pheasant feather drop from FOOD CRITIC's silk turban.
--Excellent, continued ELDER, when satisfied a spiritual vacuum had been filled.  Let's get introduced, shall we?