Memento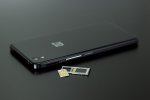 Mon, 04 Jan 2021
1 likes
I should delete these texts
A permanence of darkness,
where light no longer creeps,
where memories fade,
of bygone times.
I can hardly see them now,
time swept corridors,
eroding the past.
Sand colours made grey.
Ghosts clinging to
the edge of an abyss.
A story arc soaked
in quiet tears of sadness.
Indecipherable words on
moss covered gravestones,
age-addled decay.
Dust motes of souls,
floating in the ether.
I still feel them,
in black and white dreams,
one click away
from cavernous eternity.
The lingering truth remains,
I can't delete these texts.