Craven Unraveled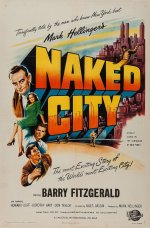 Tue, 19 Jan 2021
"What's with the limp, Mr. Danger?"
Craven stopped at Betty's desk and yelped into his closed fist.
"That rotten McDougall kid kicked me in the shin again. This time he swore there was a mouse crawling up my trousers."
"I see."
Craven sat himself on a corner of Betty's desk and took off his shoes.
"Now what?"
"That old lady from down the street was sitting on her stoop tossing birdseed to the pigeons just as I was passing by. Now I got birdseed in my shoes. I know she done it on purpose. She's not fooling anyone with those sunglasses. If she's so blind how does she know when the pigeons are on the sidewalk?"
"Oh, she always knows when a pigeon or two happen by all right. She's got the sound of their slouchy strut down to a science."
Craven unbuckled his belt and removed his trousers.
"Do I bother asking?"
"I just had this suit dry-cleaned. But something don't feel right."
Craven inspected the label and shook his head.
"You got birdseed in your ears, too?"
"Don't be silly."
"Then stop shaking your head. You're making me dizzy."
"I'm sorry, Betty. But I can't help but show my exasperation at a cruel world and its feeble attempt at making me look foolish. These aren't my pants at all. These are a 26 long and I'm a 30."
"You mean to tell me you didn't notice those pant-legs dancing three feet above your socks when you got dressed this morning?"
"I thought maybe my socks got shrunk in the wash. I even went over to the Ming's laundry to lodge a complaint."
"And?"
"And nothing. Old Mrs. Ming gave me the same look she always gives me when I make a complaint. Then she cursed me in Chinese, I wet my pants a little and I left in a hurry. But not before letting her know I'd be changing laundries. Soon. And for real this time."
"Thought so."
Craven removed his top coat and jacket.
"I guess we're about to have a further look at what the world dropped on your shoulders this morning. Speaking of which, where's your shoulder holster and gun?"
"Ah, geez."
"What?"
"I'm guessing they're still at the dry cleaners. When I dropped my suit off last week I told them to sew the holster into the lining of the jacket. This way I'd never misplace it. Only I forgot to take out the gun."
"Plans like that sure come in handy for when you're being chased down an alley by an armed hooligan who knows his pigeons."
"Very funny," Betty.
Craven unbuttoned his shirt and mopped his brow."
"What now? This is getting monotonous."
"It's hot in here, Betty. That radiator heat is killing me. Where's the office fan?"
"It's January, Mr. Danger. The fan's in the closet with your straw hat and sunny disposition. Why don't you step on in and come out when you hear the robin singing his song."
"I don't know how many more jabs my funny bone take, Betty."
"You brought the comedy in with you, Mr. Danger. I'm just being a good audience. And since when do you wipe your brow with ladies underwear? What happened to your handkerchief?"
"What! I never seem them before in my life, Betty. They were in the pocket of the guy belonging to the short pants suit. Geez, I hope he ain't runnin' around town playin' dime store gangster with my gun and holster. That won't go down too good with the boys at the station house."
"No, it wouldn't. And you sitting on my desk in your underwear ain't doing me much good either. I'm getting a little queasy. And do take off that hat. It's making you look especially silly. Since when did you start wearing a derby?"
"Oh, for crying out loud! Those guys at the Third Avenue Mad Hatters just lost another customer! Is there no end to the humiliation! If I didn't know any better I'd swear the whole neighborhood was in on it!"
We do have our fun, thought Betty. But he really has to learn to lighten up.