Durk Willems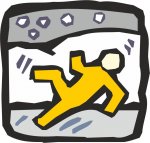 Wed, 14 Apr 2021
 (died 16 May 1569)
In jail not for robbery or death,
but for simple belief and faith
– a godly man, no vice
but not willing to be forced to say
'yes' to the popular religious way,
One day he escaped,
and crossed the thin ice
chased by the guard
(whose weight
not on prison rations
was heavier),
he heard a 'Help' cry
– the guard had fallen through
– what would the fleer do?
would he leave his pursuer to die?
Oh, no, a true follower of Jesus, he
turned back to rescue,
sacrificially.
So captured again, but
the  guard endeavoured
to have him released
but others insisted:
he was burnt at the stake
in a slow-burning fire
as they couldn't shake
his faith in his God
nor force him to pretend,
and parrot
what he did not
and could not
believe.