Little ears are listening!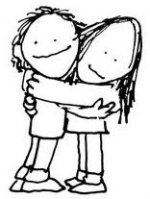 Tue, 12 Oct 2021
Words and gestures,
eyes' expressions…
toddlers note, observe, record
every phrase and word,
quickly learning
meaning discerning
long before they can express
what they've stored, absorbed.
so –
parents speak in code,
or complex words quite long
or foreign tongue
to thwart
young misunderstanding,
hide knowledge of planned secret treats ahead
(the children unable to appreciate as yet how long til 'when')
or things beyond their youthful ken.
But watch –
so well-equipped to pick
up language new!
how quick
they are to grasp
what passes up above,
'over their heads?'!
[IP: secrets]