Battle Cries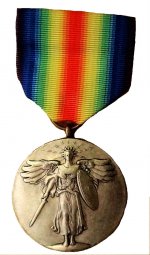 Mon, 12 May 2014
1 likes
He crouched through flash-backs
sipping dregs of self respect
thrown up by light of day and downed
again each night.
Comprehending that an end for him
was not in sight, he knocked,
but got no answer - 
only echoes of familiar voices  
shouting cries of victory 
that had arrived too late. The War they said
he'd fought to end all wars was never far away.
He knocked again, and still no answer came -
just those eerie echoes of the fallen  
calling him to join them 
behind death's door.