Ugly Puggly 22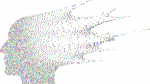 Thu, 12 May 2022
2 likes
Ugly Puggly's eldest sister, Sarah, was in the care-home at Yoker. He asked me to take him in the van. I couldn't really say no, because he'd made us mince and tatties for dinner. Some kind of leverage would be useful. The grounds of the home were long strips of grass and bushes pushed up tight against the bars of the fence. I wasn't sure if that was to keep residents in or vandals out. Probably a bit of both.
We washed our hands and put on facemasks, but staff wasn't wearing them. Most of the patients crowding the doorway and hall weren't either. I yanked the elastic and my facemask down to cover my chin. Then stuffed it in my pocket. Ugly Puggly kept his on, but if I looked like him, I would too. An old biddy hung onto my arm and tried to lead me astray. If she'd been a bit younger I might have let her. I gently unhooked myself, and followed Ugly Puggly to his sister's room.
Sarah peered out the window into the fenced grounds. She was slightly built, made thinner still by illness, with the same long narrow features of Ugly Puggly, with a high forehead and a mass of grey hair. She was turned out well enough in a white blouse and pearl grey skirt. The box room with its single bed and easy-to-wipe, high-back chair smelled of pee. The room light had been left on creating an unwanted yellow glow over the unmade bed.
Ugly Puggly said her name, startling her and kissed her on the side of the ear. She tried to get up by gripping the elbow rest with her hand and bluish veins stood out, before she gave up and slumped back into the seat. She sat with her pale blue eyes closed before composing herself. 'Howard,' she said, 'you gave me a fright. I thought you were your dad.'
He placed a hand on her shoulder and his voice was soft. 'If it was him, you'd need to hide yer jewellery box and yer cash.' Nodding at me, he made the introductions. 'This is my pal, Jim. He brought me.'
She leaned to get a good look at me. Her hollow cheeks regained some colour and the wrinkles in the corner of her mouth deepened. 'I think I know him. Isn't he that pervert that used to spy on me when I sunbathed?'
'Aye, that's me,' I replied, stepping forward. 'Good to see you've still got yer wits about yeh. If you want to go oot and sunbathe the noo, I'll spy on yeh again.'
Ugly Puggly perched on the windowsill in front of her. I sat to the side of them, tight on the edge of the bed. Her bloodless lips pressed down and she managed a slight smile.
'My days in the sun are past,' a rasping noise accompanied her speech and she coughed and banged her bony chest.
'You alright?'
My eyes flickered to Ugly Puggly to check if we should go and get somebody to help. I didn't want to end our visit with a corpse. But he shook his head and we waited it out, until she gave a gasp and had a bit more strength.
'I came to tell yeh,' said Ugly Puggly, 'We're selling the house'.
Her face clouded and she'd the wondering look of an injured child. 'What house is that?' she asked.
Putting in my tuppence worth, I added, 'He's selling the house. He's making us homeless.'
'The family home,' said Ugly Puggly. 'Just thought I'd let you know—if you wanted anythin?'
Looking around her room, there wasn't enough space for another matchbox. But thought maybe she'd want a memento, something or her childhood.
'I want out of here,' she wailed and tried to rise from the chair again.     
A look of embarrassment came over Ugly Puggly's face. Mouth pressed tight, he shook his head. 'I know,' he said, 'But that's just no possible. I just thought I'd let you know—in advance'.
'In advance of what?' she asked.
Ugly Puggly avoided my eyes. 'Don't get yersel worked up.'
A throaty whisper. 'Worked up about what?' With a rocking motion, she almost got up and out of the chair. Gasp, rattle and spittle as she tried to drag mucous and breath out of her lungs. 'I want to come home with you. Take me home with you.'  
I was on my feet. 'Should I go and get somebody?'
Ugly Puggly nodded towards the door. 'Nah, we're just leaving.'
I couldn't hear what he was saying as I stood in the corridor. He hunched over her, and her face brightened when he hugged her.
Fresh air tasted of freedom. We made our way to the almost empty carpark. I turned the engine over to give myself an injection of diesel fumes. He ruminated. I didn't want to say anything, but felt I had to say something. 'She's in a bad way, eh?'
'Aye.'
'You'd hink her husband or kids would gee her a wee break.'
'Who'd you hink put her in.'
Rain started battering down and I turned the windscreen wipers on full. 'Whit is she? Ten—or something—years older that you?'
'She held the future and noo it's past.'
'Whit kinda shite's that?' I tooted the horn as we went through the wee tunnel, to warn other drivers. 'Is that like pawning yer suit?'
'Somethin like that,' he snorted.
'I seen that.' We were almost home and I turned the radio off. 'Ninety percent of that crowd selling houses wear a shirt and tie. Uniforms. The other ten percent are women in pinstripes. Makes yeh think, eh?'
He unbuckled his seatbelt and didn't reply. Tenderness and sadness were in his eyes and he was like a preacher that had seen too much. Before we reached home, I sighed, 'Look, the best thing yeh can dae here is to go for a pint and get steamin. In the good old days, the police used to raid the houses and measure it oot, to make sure there was a pub on every corner. And fitba players would retire at thirty, washed oot. But you used to say, they'll be alright, because they've got a pub.'
'Nah, me and Dave is meant to be goin tae the pictures.'
'Pictures, fuck off. The last picture you went to see was The Towering Inferno. Naebody under ten goes tae the pictures noo—whit chronological age is the playboy, again?'
He gave me a slight shove and sniggered before we got inside. 'Fuck off. But wae the money I get fae the house sale, I'll become middle class. Automatically, I'll be expected to live at least ten years mair than you—without actually daeing anythin.'
'Aye, that's the middle-classes fer yeh. Maybe you should move to Bearsden in yer camper van.  Next thing yeh'll be voting for Tory scum.'
'Nah, I'd much rather give back the ten-extra-years of life to somebody that really needs it. Some fat fuck like you.'