We Fools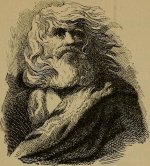 Mon, 18 Nov 2019
3 likes
...Get thee glass eyes
and, like a scurvy politician, seem
to see the things thou dost not,
                              King Lear, W. Shakespeare
It does not take a scrying pool,
nor crystal ball, nor tarot cards,
to tell the future of we fools.
Knaves one and all, scurvy or not,
they thump the tub, shake our hands
and talk all kinds of tommy-rot.
We are serfs, tugging thinning forelocks.
Hail the new feudalism, Baron Bojo Blowhard
and Sir Trumpalot compare their cocks.
But they are pissing with the wind,
the golden showers fall on us,
their dupes, forever skinned*.
What a golden future they do see!
And gilded it will be for some,
though not for those as low as we.
We deplorables mark the spot
on ballots that will not matter,
no x can give us what they've got.
*7 b OED to strip (of clothing or money); to fleece by exactions or swindling