Rock Me In My Cradle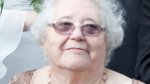 Mon, 08 Apr 2019
Rock Me In My Cradle
I pondered as to the title of this piece over several hours.  Longer than it took to write it because I was trying to unearth the real focus of my memories, scribbles and general reflections.  I finally settled upon a fragment from an old song 'when I was an iddy-biddy baby my momma used to….in them old cotton fields back home' or something like that.
I've already paid tribute in word to both my mother in law and father in law, both who had a profound effect on my life and whom without I would not have made it to this point in my life and whilst they purchased the property, lived their lives and raised two wonderful daughters (not to mention take a big hand in two more than lively grandchildren) and died there; it is the house, not just the dwellers that has such a story to tell.
70 Conway Road is despite its excellent condition, a standard three-bed semi in an inauspicious suburban dwelling.  More than well maintained it is an estate agent's dream. Yet they are totally powerless to describe the magic its rooms, garden, and place in so many people's lives cast from one corner of the globe to the other. Magic created by the souls that passed through it, lives that were enriched within its walls and I can only say that it is impossible to measure the extraordinary love that emanated from the simple brick walls that makes it stand.
We have often used the words 'House' to describe a dynasty; royal families; emperors; Kings & Queens, the list goes on, but how do we measure the time, tears, toil and triumphs shared?  'If walls could talk…' then the house my wife grew up in, grandchildren danced in and family legends died in would keep the reader engrossed for eons.
We had a visitor to our own house in the North East a while ago and their unsolicited remark was 'there is love here' well, 70 Conway Road burst at the seams with it.  In fact the positivity of focus the inhabitants instilled in me lives on today.  I entered its walls and from the family within was reborn and regenerated. The love was always practical, shy and unannounced, but it was there and I thrived in it.  So much so that I married one of the dwellers within and have been counting my blessings ever since.
In this short piece it would be unfair to name, for fear of omitting the many; yet John, Irene, Caroline and Angela brought forth a radiance of dwelling in love and family friendship that the world would do well to copy.
I came to them; they rocked me in my cradle and let me cry at two of them passing….please.