Why Do I Miss You?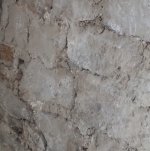 Mon, 15 Nov 2021
1 likes
Why Do I miss You?
Why do I miss you when I hear a pin drop?
When deafening silence screams your name
Images, whispered words that will not stop.
We fought and sniped through hurried days
The quickening Reaper swishes his scythe.
Suddenly life has slowed right down to a crawl.
We fought for and against love such as it was
Either day or night, always eager to fight
Leaping from log to log on the river of life
Fearing the water that carried us toward an edge
Before we reach the end of our time
Let me say despite our turbulent past
The bad things were small, your love so vast.
I know why I hear you when I hear a pin drop
You filled my moments with unanswered love
Blind to your light I moaned at the dark
Love unconditional came and it went
I surged on till passions were spent
Now as the ink dries on the quill
I lay down and pray for the silence to stop