A Craven Christmas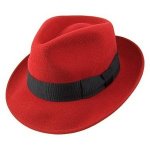 Sun, 11 Dec 2016
The snow fell in carefree flakes on the shoulders of the holiday shoppers outside Macy's department store.
"Hey, Betty. How do we know that guy in the Santa suit isn't stuffing his own stocking with all the coin people are dropping in his bucket?"
"The way I figure it, Mr. Danger. Any guy that dresses himself in a red suit and silly hat while ringing a bell shouting 'Ho! Ho! Ho!' in weather so cold you could cry icicles, deserves every penny he can pinch. Now give me a couple of quarters for the bucket and stop being a grump about Christmas. I'm sure it's going to a worthy cause."
"Worthy cause? Is that what they're calling bartenders these day? I ought to get a bucket of my own."
"Don't be such an old stooge, Mr. Danger."
"I think you mean Scrooge, Betty."
"I know exactly what I mean."
"Ho! Ho! Ho! Merry Christmas!" said Santa. "Help us feed and clothes the needy! Show some love and spread the spirit! Ho! Ho! Ho!"
"Let me ask you a question, Santa."
"Oh, boy," said Betty. "Here we go."
"What?" said Craven.
"You're about to ask poor Santa some stupid question."
"I just want to know what happens to my two quarters once they hit the bucket."
"I can answer that, young man," said Santa. "They go to warm the hearts and fill the bellies of the cities poor. No donation is too big or too small. So, please come and help put a smile on the faces of the less fortunate."
"Is it tax deductible?"
"Your fifty cents? I suppose."
"Do I get a receipt?"
"If you insist, and if you have a pen and paper. You see, Santa has no pockets."
"Now we're getting somewhere, Santa. One more thing. Can you break a dollar bill? And no pennies please. A fifty cent piece would be appreciated. I hate that jingle-jangling in my pocket when I'm toting around too many coins."
A wickedly thrown snowball knocked Craven Danger's fedora into the middle of 34th street.
"Hey! Who's the wiseguy throwing snowballs?"
"Drop the dollar in the bucket," said Betty. "I've got plenty more ammo. As a matter of fact, drop in that fiver you've been hiding in your shoe."
"Ah, come on, Betty! Not the shoe-money. I was saving up for a new fedora. Which I'll be needing more than ever, considering my hat's just been run over by two cross-town buses and a Salvation Army truck."
"Off with the shoe, Mr. Danger."
"Wow!" said Santa. "Six dollars? That's the most generous donation of the day. Many thanks, and bless you, sir."
"Don't thank me. You can thank Miss Snowball over there."
"Now you can buy me dinner with the tenner you've been stinking up in your other shoe."
"Ah, not the tenner, Betty. That's my old-age money."
"Make mine sirloin. Medium rare. Throw in a slice of apple pie with a scoop of ice cream and a coffee, and you may just get to see that old-age of yours. And how about we come back with a nice hot chocolate for Santa?"
"Next year I'm getting into this Santa Claus business, Betty. I'm going broke being me."