Room 7. ( Kiss Chase)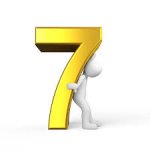 Wed, 01 Nov 2017
When I was seven years old I played "Kiss Chase". I chased the girls and when I caught them we kissed. They were easy to catch because they wanted to be kissed. At eighteen I was still chasing, still catching and still kissing.
At twenty I finally caught the girl of my dreams. Kiss Chase was over for me and for the next thirty five years I kissed only one. But sadly her kissing days ended far too soon.
So now, as I move closer to my sixtieth birthday, the chase is back on but it's much harder. My legs don't run as fast as they used to and the girls have been kissed so many times that they've grown tired of the game.
A few weeks ago I started internet dating. No more running around getting out of breath, I simply click a button and see if they want to play. Some do and some don't.
Don't get the wrong impression. I'm no pervert, no sexual predator. All I want is good company, a nice meal and maybe a kiss at the end of the evening. That's now my idea of "Kiss Chase."
Tonight I'm meeting Dorothy for the first time. We're having dinner at The Wentworth Hotel. I don't know much about her, just what I've read on her profile page. She's the same age as me, divorced, has two grown up children and three grandchildren.
I've arrived early. Dressed in my best suit and smelling of Paco Rabanne. I'm now on my second glass of Pino Grigio and sitting at our reserved table. She said she'd be wearing a coat with a fur collar and I'm nervously waiting.
And now I see her. She's tall and slim with short blonde hair and wearing her coat. She's walking towards me and smiling. I stand up and greet her with a handshake.
"Dorothy?"
"Charlie?"
We both nod and take our seats. I start with small talk.
"Did you find the place okay? It's not posh but the food is good."
She seems to be looking me up and down, not in a bad way, but as if she's thinking about something.
"Yes. I only live about three miles up the road so I know The Wentworth quite well. We had my daughter's wedding reception here a few years ago.
She's pretty. Great eyes.
I order a bottle of Wine and we both look at the menu. She chooses the Pate to start and Seafood Pasta for her main. Good choice, I decide to have the same.  She's staring at me and smiling. I have to ask.
"What?"
She takes a sip of her wine before answering.
"Are you the same Charlie Wilson that went to Southbury Junior School?"
I nod and speak at the same time.
"I am indeed. Why, did you go to Southbury?"
Now she's laughing.
"I did. We were in the same class Charlie. Mr Higgins was our teacher. Remember?"
It was over fifty years ago but the memory comes flooding back. Old Mr Higgins was a tyrant with us kids. Mind you, he had to be, we were a right handful. She continues.
"My maiden name was Reynolds back then. Do you remember me Charlie? Everyone called me Little Dorothy Reynolds?"
I suddenly feel like a six year old again. I remember her well. I had a crush on her from the age of five right up until we went to different Senior  Schools at the age of eleven.
"Little Dorothy Reynolds! Of course I remember you. We played..."
We both say the words together.
"Kiss Chase!"
Our laughter fills the restaurant and people look over and smile.
For the next hour or so we eat our food and talk about the old days. I notice she keeps touching my hand as we talk. Affection...something I've not had in a long time.
We've both finished our meal and she stands up.
"Won't be a minute Charlie."  She turns and walks out of the restaurant.
The last couple of hours have been the best time I've had in years. I really like Little Dorothy Reynolds, but then again I suppose I always have. I wonder if this could go somewhere. Possibly the start of something nice. I hope so.
I see her walking back. Her smile is infectious and I can't stop a massive grin appearing on my face.  She's not sitting down. She throws something on the table. It's a room key. Room 7.
There's playfulness in her voice as she speaks.
"Wanna play Kiss Chase again Charlie?"
She winks, then turns and walks away.