The Seven Sisters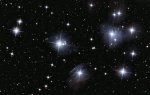 Sat, 04 Aug 2018
It is a common misconception that Atlas held the world up on his shoulders. In fact, he shouldered the Heavens. I should know. Atlas was my father and I was there with my sisters the day that the god Zeus decreed his punishment. We were all forced to go along actually. My mother gathered us together to tell us what was happening and frankly, we weren't surprised. She had said many times, as we sewed and spun yarn together,
"Wait and see. Trust the gods to make a mess of it." 
And so it proved. We all felt that it served him right. At the time I was just glad because he had a real temper on him and my Mum had to put up with so much. I mean, seven kids, all daughters and she more or less brought us up on her own. I didn't find out about the other stuff until later. 
We stood together, all seven of us with my mother, Pleione, in front of us, patient but determined while Zeus thundered and stomped about. She told us to cast our eyes down (she said she didn't want Zeus's wandering eye to light on one of us) but I couldn't help peeping through my eyelashes and so I saw the lightning flashing from the ends of his fingers. Pretty spectacular, if you ask me. Everyone stood around looking scared - except my Mum. Dad was shitting himself. After all, he had been the leader of the Titans and led the rebellion. I mean, what could he expect? He got off easy.
In fact my sister Maia did catch the eye of Zeus, even through his vengeful, godly wrath. She was the most beautiful, and the eldest. She was pretty shy though, which surprised me. You'd think someone with such ethereal beauty and such, well, presence, I guess, would be more confident (later when it came out about the whole incest thing I understood her better). 
I of course am the complete opposite, loud and mouthy.  That's probably why we got on so well. Sorry, I should probably introduce myself.
I'm Cecy (well, Celaeno, but it's a bit of a mouthful) the fourth sister, small and dumpy and unfashionably dark, where Maia was tall and divinely fair. 
Anyway, that was the day Zeus spotted her. After Dad was taken away to the edge of the world to take his punishment Zeus made a beeline for her. It's pretty hard to say 'no' to the biggest god there is so I've got to hand it to her, she handled it well at the time. She made no promises but managed to stroke his considerable ego, keeping him at arm's length. Next day she was gone. Just took herself off. You can't blame her after all she'd been through with Dad. We didn't see her for years but Mum never tried to look for her. It's my belief she helped her get away. It was my second husband (Poseidon, god of the sea. Can't help feelin' proud. Mum was thrilled for me. She always had a thing about the sea…) who found out that Maia was living as a recluse in a cave and we started to see each other every now and again. It made me happy to know she'd been doing her own thing all those years. No more gods for her. 
Boy, was Zeus mad when he couldn't find her but it didn't take him long to look around and start eyeing up my sister Taygete (Tiggy for short). Maia was more beautiful but Tiggy had sex appeal, and she knew it. At one point she had Hercules panting after her too but once the goddess Artemis came along, that was it for Tiggy. There's a weird story going round that Artemis turned Tiggy into a doe so she could run into a forest and escape from Zeus but really? I mean get real People. Artemis just told Zeus to back off and for a wonder, he did. Artemis was cool, actually. A real goddess protectress. Tiggy lucked out there. Before I met Prometheus (my first husband) I  had quite a crush on Artemis. But it was not to be. To be honest, Prometheus turned out to be a bit of prick and I was lucky to get shot of him, but that's another story.
Anyway, I'm getting ahead of myself. Mum did her best after the sentence was pronounced, saying how we should admire Dad's strength and how he sacrificed so much for the Titan race blah blah blah. Some of my sisters were crying (Asterope was always a drip and it never took much for Alcyone to cry, such a soft heart) but not Maia, not Tiggy and not me.  Dad never laid a hand on me but he never liked me much. Not his type, thank you. He ignored me, mostly, which suited me just fine. Now I know he did things to Maia and Tiggy too. Fair play to Mum though, once we got home she made sure we were all okay and I could see the speech about strength and the Titan race was just for show - listening ears of the gods and all that. 
Years later she told me that she had made sure Zeus picked Dad up after the battle was lost. She had so many contacts, like I say, she had a thing about the sea, and sailors. She was kind of their goddess. They were always pouring libations to her. She was very fond of them. But that is some worldwide network I can tell you. Dad had no chance.
Have I mentioned how beautiful my mother was? Hair like a silken silver river, rippling down her back and when she moved, she sort of floated. I often thought Zeus might have had a thing for her, too. She said that it wasn't until Tiggy told her about Dad that she realised what was going on, but I think it was too late for Maia. He'd started with her. It was years later before I realised that he must have been using Merope as well, because she went through a really fucked up phase, ended up marrying Sisyphus. Not only was he a mortal, but an actual criminal? He ended up pushing a huge heavy rock up a mountain for the rest of his days as a punishment for his crimes. It kept rolling down and the poor sod had to keep pushing it all the way back up again. She was well out of that marriage. But who does that remind you of? I mean Daddy complex or what? It was  Mum who got her through the bad times.  
Mum told me she hatched her plan to be rid of Dad when Tiggy told her what he'd been doing, but first she made sure to send us all away from him. Her excuse was the Titan War and how we were all at risk - which was true. I mean not even a goddess is safe from abduction and rape in war. She didn't confront him. I mean, you just didn't confront Atlas, even if you were his wife. 
Especially if you were his wife. 
So she made sure we were okay. That was when she began her long term plan for us to become stars, way out of his reach. (Did I mention that he got turned into a mountain range?) We became the Pleiades. Later, much later, we would all adorn the heavens. 
We are our very own constellation. Some of us shine brighter than others. Alcyone and Maia shine brightest. They were always the purest of heart. Asterope can be quite faint at times and Electra disappears altogether when she gets the hump but usually there we are, the seven sisters sparkling in the sky, high above the world, high above Daddy Atlas, for all his legendary strength.  Now that's what I call girl power.