Timber fences; empty freedom.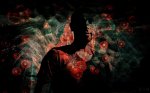 Thu, 07 Nov 2019
1 likes
You were five when the world shifted
when you told me you wished
we were never made.
There was a time, before those words,
when the world was broad and
apropos of nothing.
Those words changed the world
like pregnant did
when we lost
some other words
and the ones in the hospital,
the cancer ones.
Since the words, in these new days,
we take a moment to breathe
and fear the empty time.
We were younger last week
and the world came with us.
Us, a couple with everything to prove to
everyone else but each other.
We're the youngest in the waiting room,
fearing the universal thump
of timber fences; empty freedom.
I asked a stranger why she had to deal with
a cochlear implant and
how is that fair?
Asked another where she grew up,
she said in C ward when
my mother saw my wrists.
It didn't hit us then.
Not until
we cried about how good our friends were
and how terrible the rest had been,
that I can control some words, and
smell the rain a day off.
I can't remember the beginning, but
I guess I'm here and
I hope to god the end is better.
We wait on the amber light
and ignore people again
missed calls rack up
I run my hand along the bathroom tiles
undulating
till the grout is thick with skin,
the places where the rain gets in
                                                        overrun ourselves
live in inference and spatchcocked time
we make god in our own image
and damn Him for it, the
latticed ornate last line full of yesterdays
the first line since the diagnosis
drinking boneyard lattes in prurient despair
and I'm sorry your toast is burnt but there was this
bit in this song and I just lost it for a minute...
In this new dawn,
post-creation,
the evolution of the eye is proof or disproof of god.
But I can't even complain I wasn't told, I
just didn't listen.
And here we are
scared of the silence and open spaces
just co-codamol and coffee in the car,
the Adam and Eve of a rotten Eden.
Here, amongst the women who look at me while
they kiss their partners, I
can't shake the feeling I'm owed, we're
just a man and a woman
not allowed to fall apart, and in
all the blank years
after the diagnosis,
what's left to worship but the words.