Wear and tear (IP)


Image: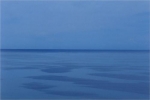 Mon, 29 Apr 2019
I'd driven for miles before I'd realised where.
The camber of the road should have dumped me home,
as always.
It's just this normal stuff,
like checking out what the weather girl's wearing
instead of watching the weather and
telling the kids to shut the door
before a draft gets in.
But I saw a red haired girl
all uniformed and healthy,
ready for the day, and I thought
that could have been our Gracie.
I couldn't see her face
near sprained me neck to catch her
and I think that made it worse
the pain and all.
Now I'm here again.
Outside the snip of those hospital doors.
Probably be a tenner for the pleasure this time.
Last stay was cheaper.
Sort of.
In and out we were.
Felt wrong it did.
This past is so easy to get to
like ordering the usual,
it's safer like that.
You can be sure what you're getting.
I remember telling you here that it had happened before
and that it made it a little easier.
That we'd be back.
Just a bit slower this time.
A touch less than better.
It'll just take some time.
You said yeah.
But
I'm still here
should get back but you won't be worried
you might think I'm having a fling!
Chance would be a fine thing.
Might get a response this time.
Nah I'll sit and think about the tiny mark I make
and that it's ok because
every time I come here
there's less to worry about
and maybe
that's just the way of it.