Charmed (Part Two of Two)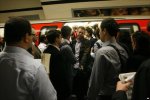 Sun, 14 Aug 2022
1 likes
Audio version at: https://soundcloud.com/user-62051685/charmed-part-two
Part one at: https://www.abctales.com/story/marandina/charmed-part-one-two
Charmed (Part Two of Two)
June's eyes opened slowly. She stared at me as though she was spaced out. It put me in mind of a junkie. She smiled as her expression became more lucid. I wasn't sure what to say. She was wearing a thin, black cloak with stars and moon symbols on it. She looked like a wizard. There was no sign of a bird anywhere. She closed the space between us as she wrapped me in a hug. She told me she would explain everything and not to worry. It was about being connected to the Earth and the elements. We sat and talked over a cup of coffee. It turned out that June was a Wiccan who practiced white witchcraft. At least, that's what she said at the time.
Things changed after that. I became more aware of her disappearing in the evenings. I hadn't given it much thought before but now my mind was joining dots that probably weren't there. I had accepted that being a modern-day witch was a benign hobby; something innocuous that was just a quirk. People invariably had secrets of one kind or another. It was just that this one was on the wrong side of being strange. We didn't speak overtly about the ceremony in the dark thing again. It felt like an awkward subject. I wanted to know more but was reluctant to pry. It seemed such a personal thing. Part of me craved the full story; the other part wanted nothing to do with it.
Things came to a head at Halloween. I had been invited to a fancy dress party at a friend's house. June had said that she couldn't make it that night as she had something else on. I'm not sure what came over me but I decided to follow her to see what she was up to. I know it's not what trusting couples do but I don't think that we had that same level of mutual belief in each other anymore. Well, at least I didn't have that same trust in her.
I watched June get into her car. As she pulled into traffic, my Audi trailed her Clio a few cars back. It felt strange pursuing her like this. It was also a feat of concentration making sure that I didn't lose sight of her. The roads were busy.
Fortunately, it was a short journey of only three miles and she parked up on woodland at Bishop's Wood Country Park. I pulled up as soon as I saw that she'd stopped. Turning the headlights off, I slipped out as quickly as I could and trotted over to where her car was. I could make out a shadow in the gloom disappearing into the trees and followed. It was a tense affair, worrying about twigs snapping underfoot and brushing bushes too loudly. If she caught me it would be hard to explain away what I was doing. It was a chance I was willing to take.
After a few minutes (albeit it feels like hours when you are stalking someone in the gloom). I arrived at a clearing. I could hear a commotion. There were clearly more people around than just June. I leant against a tree hiding and squinted, trying to focus in the dark. I could see the silhouettes of what appeared to be several people. The sky was clear tonight, the stars permeated the Heavens like a pin cushion. I watched on as June and her group were holding hands, forming a circle. All were wearing the same dark cloak with stars and moons on that June had in a previous encounter. Their faces were hidden inside hoods pulled over their heads. In the centre of the makeshift circle, there was an altar. There were objects sitting on it. I imagined them to be similar to the items from the chance encounter at midnight. I counted thirteen people present. Of course it was thirteen – a coven.
For a while I watched them from the cover of the trees. I wondered who else would be out and about tonight. They danced and chanted. It sounded like the voices of women but I couldn't be sure. Then one of them broke the circle and stood in the middle, in front of the altar. She reached down and pulled something out of a box that I had missed, what with it being so dark. It was live poultry by the look and sound of its squawking. She held it in the air, then held aloft her other hand. It had the dagger from a collection of magical paraphernalia. I knew what was coming next. I had no desire to watch a ritualistic sacrifice. I had seen enough and decided to slip away before I could be discovered. As I turned, I suddenly had an overwhelming feeling of being watched. I glanced at the nocturnal delegation and they had stopped. They appeared to be staring right at me. Thankfully, they resumed their ceremony and I spirited away before any more damage could be done.
The platform was packed now. The scrolling board overhead said there was a minute to wait until the train arrived. I revelled and lamented in these memories in equal measure. After the incident on Halloween, I had found it harder and harder to disassociate myself with the witchcraft aspects of our life together. It was present in every exchange even if subliminally. When June was on her mobile, I would wonder whether the person on the other end was also a practitioner of the (dark) arts. When she would go on her laptop, I fantasized about her viewing occultist sites. It was all too much for me in the end.
I could hear the rumbling of the train in the tunnel. It was nearing. My plan was to travel to Euston and board the 20:55 to New Street, Birmingham. I looked across at the archway that I had entered through minutes earlier. A late surge of people was coming through. I turned towards the track. Out of the corner of my eye, I glimpsed a familiar face amongst the late arrivals. My body froze as I saw June making her way towards me. At that moment, everything stopped. The train was suspended in time, its headlamps like cat's eyes. Everyone else was static. Statues. The middle-aged woman with the shopping bags and two small boys were rigid, the children looking up at her like a still frame. The man with the attaché case now looking like a mime. The teenage lads suspended in time, a collection of limbs and torsos jerked at irregular angles.
I peered at June's face. She looked impassive. She strode towards me, gliding through the motionless bodies all around. I felt a mortal terror tearing at my soul. It was as though she had found out about me spying on her and was about to wreak retribution. She was wearing the dark cloak once more, enclosed around her like a shroud. The hood was thrown back revealing her beautiful face. On her feet she had the most exquisite, ruby slippers. Her eyes were fixed on me and nothing else. The events of our time together whirled around in my head. That first meeting at the dinner party; the weird revelation at midnight; the ritual in the woods. How had all of this come to pass? I wrung my hands together and felt the metal of the ring she had given me. Instinctively, I slipped it off. For a second, I held it and then tossed it onto the track.
It landed on one of the rails making a pinging noise as it ricocheted onto the ground. It flared up in a neon-green flame and simply disappeared. It was as though everything centred on the fate of the ring.
And then time started again. The train thundered once more and the clamour of the waiting passengers broke the eerie silence. I looked away from the track and turned expecting to see June's face inches from mine. She was gone. Where she once was, the space was now filled by others readying themselves to pour through the doors of the arriving carriages. I had no idea where my partner had disappeared to. I looked up and down the platform with my eyes, sweeping the swathe of bodies but she was nowhere to be seen. I wondered whether I had imagined the entire event but the absence of a ring on my finger suggested otherwise. I heard the beeping that preceded a tube train's doors sliding open.
****
I have stayed at mom's house for a week. I told work I had a sickness bug and I would be off for a few days. It wasn't Covid but I wasn't well enough to go in. I decided not to burden my mother with the strange story about the witch of Rickmansworth. She had bigger fish to fry than worrying about her son getting involved with strange women. I'm not sure she would believe me anyway. I will tell her in time. I have decided to return to London. I am still trying to process the events at Piccadilly tube station and everything else that went with it.
On the afternoon journey down to Euston, I have a text from Ben. It says that he's looking forward to me being back at work and how he hopes I am OK now. The train has arrived on time and I find myself joining the masses that squeeze through barriers and traverse escalators and stairs to get to the London Underground. Once again, I am on a platform waiting for a tube train to take me back to my place. My mobile pings, I have a voicemail. I dial 121 and listen. It is a woman with lilting Surrey enunciation welcoming me back home and can we meet for dinner. This is that sliding doors moment. In one reality you get on the train; in another you don't and live a completely different timeline. I ponder what to do.
Image free to use at:
https://en.wikipedia.org/wiki/London_Underground#/media/File:Congestion-on-the-london-underground.jpg