For Bob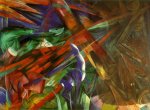 Sat, 02 Nov 2019
2 likes
Dead on a bench at 38.
Outside a Sainsbury's of all places.
Better than a Co-Op, I suppose,
or a Londis.
Shoppers gather round to take a peek,
lighting cigarettes and vaping.
Stuffing cashew nuts. Chewing gum.
Taking turns playing Guess Who?
I'm a nameless nobody.
Not working class
because I never worked.
A sociologist might say
I'm from the underclass
but you'd be calling me
something else after I came
in the night to rob your house.
I lived a life of getting loaded.
High as a kite in pubs,
titty bars and shitty clubs,
A chirpy sort of bloke.
Turning on the charm. Telling jokes.
Just having banter. Larking about.
But I could turn on a sixpence
if I thought you were being a clever cunt.
School. Don't get me started.
The Careers teacher was signed-off with depression.
The RE teacher was an atheist,
stinking of booze at 9 in the morning. 
The Maths teacher was banged up
for his deviant taste in young boys.
Education was a big nothing of baiting,
bunking off and getting expelled
for smacking-up gobby little twats.  
I was never one for sport.
I couldn't give a monkey's
about being picked for the school team.
But I could roll a spliff by the age of ten
and if I caught you looking at me the wrong way
I'd punch your fucking lights out.   
I was raised in a family of hard bastards.
You didn't fuck around with me mum –
the concrete of the estate would shake
as she leaned over the third-floor balcony
to scream my name over and over
for me to come home of an evening.
My older brother, Porky, turned grass
after an armed robbery went pear-shaped. 
He was sent to Wakefield and served food
to Nilsen in the prison canteen. 
"That Dennis is a right fucking weirdo," he told me on a visit. 
Dad was a lorry driver and a thief.
On the rare occasion he was home,
I remember him lording it over the TV,
playing Northern Soul on the stereo –
the smell of his Brut aftershave
as he gave one of us a backhander.
My early years were a blur of pills and speed.
Shagging birds and losing crap jobs.
Scaffolder. Trolley pusher.  
Labourer. Painter and decorator.
Mostly, it was telling wanker bosses to fuck off.
I thought the worm had turned
when I somehow passed the aptitude test
to land myself an apprenticeship with British Gas.
I fucked that up too, losing the job
after getting nicked for stealing a TV and video
from an old lady's place when pissed up.
Lying in bed in Feltham, hearing young boys
making manly threats in the pitch-black night.
The endless vendettas of London gangs
as others tried to keep their sobs quiet,
desperate to be tucked up by their mummy.
My mummy visited once.
She wasn't the sort to mince her words:  
"Why didn't you get nicked
for something worth stealing, you daft cunt?"
Dead on a bench at 38.
Tut, tut.
Truth be told, it wasn't as if I had the nous
to be a full-on criminal like mum and dad wanted.
They grew sick and tired of the times I was caught –
stealing lead off a church roof like a pikey.
Smashing up fruit machines in Margate.
Robbing a home for stupidly rich pensioners.
Dead on a bench at 38.
Some you win.
Some you lose.
The siren is louder –
the ambulance must be
bombing along the Wandsworth Road.
Not long now before they take away the body.
Dead on a bench at 38.
In the last few years,
my temper got worse.
The laughs and jokes dried up.
I was constantly broke,
asking for a fiver. A tenner. A nifty.
Lots of: "Promise to pay you back – honest."
People didn't want to know. Fuck 'em.
I mostly drank alone.
It was cheaper and less drama all-round
to pour bottle after bottle of vodka
down my gullet in a one-room flat,
watching porn and doing lines of coke.
By the end, I was waking up in my own piss,
pulling on dry clothes and then going again
before the madness of a hangover kicked in.
Dead on a bench at 38.
The crowd thins in the rain.
Ladies and gentlemen, my death-show is over.  
They split up in different directions,
pushing trolleys into the store or
heading to bus stops, heated cars,
thinking of the nibbles and treats
they can enjoy when they get indoors
and unpack their food for the week.
Dead on a bench at 38.
Forget the phrases of pity.
Meaningless platitudes.
I want to burn. I want to rot.
Feeling the worm turn
in the socket of an eye.
So fucking get a move on. Let's hurry up.
Take me to a plague pit.
Take me to a pauper's grave.
And don't ever make me out
To be what I am not.
Dead on a bench at 38.