You Were Made for Me (2/2)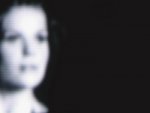 Mon, 14 Sep 2020
We don't see them for a month. One day I ask Michelle if she has been in touch with Craig, and she tells me they've had no reason to speak since the lunch. I think about Ava every day, worried that she's unhappy, then forgetting as soon as I'm with Michelle.
One day she's at work and I'm preparing a meal in the kitchen when there's a knock. I find Ava at the door, hands clutching her arms and looking sorry.
"What are you doing here?"
"I needed to get out for a while."
"Is Craig with you?"
"He's at home."
I pause for a moment, not sure if I'm doing something wrong, then invite her in. We sit in the kitchen and I offer a green tea, knowing that's her favourite, but she asks for water and I guess something's wrong.
"Has something happened with Craig?"
The tears come before the answer.
"He's begun sleeping in the guest room. Not every night, but more than he stays with me."
"Why?"
"He just says he'll sleep better, that I disturb him. But when I ask how he won't say."
That sounds wrong. We've been conditioned to sleep soundly, and Michelle has said I've never disturbed her sleep.
"Is that all?"
Then it all comes out, descriptions of his impatience, criticisms, short temper and the times that he doesn't want her around. Ava says it must have something to do with the accident but can't see why he should think she was to blame. I tell her he doesn't – guessing that something in him does – and ask if she's spoken to anyone at the New Life Centre. She had spoken with her mentor, who had been sympathetic but said she could only pass it on to the director, who might speak to Craig. A few days later Craig had turned even worse for a while, with a lecture about the easy life that had been handed to her. It prompts a thought of Michelle talking that way to me and for a moment I'm a little scared. Then I see from Ava's face that she's very scared and feel an urge to comfort her. Another tear rolls down her cheek and I lean forward and pull her towards me into a tight hug. Our breath meets and I hold on, feeling excitement and guilt and not wanting to let go. Then there's a noise from the hall, we break off and lean back before Michelle enters the room. She's surprised to see Ava but says a friendly hello, but then sees there have been some tears.
"Is something wrong?"
I answer.
"The thing with Craig has got worse."
She sits at the table and Ava repeats a little of what she told me, then Michelle says she will make some tea, and whispers to me to leave the room.
"We need some girl time."
I go upstairs and sit in the bedroom, wanting to know what's being said between them but knowing there are probably limits to what Michelle will tell me. After half an hour I hear the doorbell ring downstairs, walk to the door and hear Michelle telling Ava that she will talk to Craig and that she will cover the Uber fare. I cross into the main guest room and look from the window to see Ava getting into the back of the car, her face turned away from me. There's a pang of regret and for a minute I just stand and listen to the car pull away. Then I hear Michelle's voice from the hall, speaking Craig's name, saying something about a surprise visit, then disappearing into the kitchen. I move to the top of the stairs but can't hear, and know it would be a mistake to move closer.
Two days later I ask Michelle if she has heard anything from Craig.
"Not yet," she says. "They have things to sort out."
Three months go by. Michelle and I have some nice nights out, more snuggled together at home, plenty of fun in the bedroom; but Ava lingers in the back of my mind. One evening Michelle comes home late, says sorry but she was stuck in a meeting, then mentions that Craig was there.
"Did he say anything Ava?" I ask. "How it's going between them?"
Michelle pauses, looking at me with a trace of sadness.
"She's not with him any more."
"What?"
"She's gone back to the place where you both came from."
"Why?"
"It wasn't right between them. Not her fault, obviously that accident did something to him, but he wasn't comfortable with her around any longer."
"So what happens to her?"
"They'll look after her at the New Life Centre, make her comfortable."
"What does that mean?"
"I don't know for sure. That's what Craig said."
She leaves the room and I sit silently for a few minutes, struggling to make sense of it all and feeling that I've lost something. When Michelle returns she sits beside me.
"Can we visit Ava?" I ask. "I mean, she's been our friend as well."
She looks at me with a firm expression that I've never seen before.
"Don't think about it," she says. "The fact is that Ava was made for Craig but she's no longer right for him, and that's why she had to go."
I don't answer. Michelle seems to guess what's going through my mind.
"Don't worry. You were made for me .... and I'm happy."
 Image by Keema Keur, CC BY-SA 2.0 through flickr