On the arbitrariness of life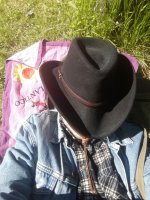 Sat, 27 Apr 2019
2 likes
Flies, assorted sizes, flit around the wreckage.
It must have happened this morning,
whilst the asphalt was still wet.
Dappled shade having moved to one side,
the mess is atrophying in the breeze.
The flies are crawling in and out of shattered casing,
drinking up salts, perhaps laying opportunistic eggs
before the sun, now high above, dries everything up.
I marvel at the arbitrary arrival of wings.