Auntie Agnes' Legacy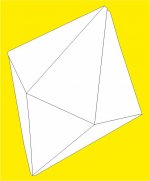 Tue, 09 Aug 2022
2 likes
My grandmother's cousin came to stay
supporting Mum in her Mum's care.
She had few words but a smile so sweet
a twinkle with kindness and joy replete.
She captured my love,  my honour, respect
and left me with something I can't explain
I loved my grans, but  she was a gem
her warmth in my heart would remain.
Myself I have no wealthy savings
to satisfy a grandchild's cravings
but hope I model a listening ear
and teach them how to really care.
And helpful wisdom try to share
that I have slowly learned, prepare
them more for pitfalls hidden ahead
that they will meet when I am dead.
[IP: heirlooms]