Judgement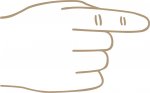 Fri, 21 Aug 2020
Easy to be self-righteous, officious,
condemn all who don't conform
to your view
– bully, scorn,
contempt for discussion,
closed mind
though they be kind
and contrite too
(are they sometimes nicer than you?),
ignore, abhor, discount.
But you praise those who'll parrot out,
toe-the-line with words so fine,
the slogans spout, shout out,
lift hands to agree with glee,
brave placards wave:
though they spoke all woke,
commitment may be narrow and brief
to uncomfortable work unpraised to bring relief
to the oppressed, distressed,
those harassed by different grief:
deeds show the value of spoken words.
[IP: Judgement]