Boys and Girls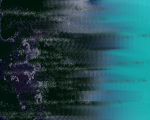 Tue, 06 Oct 2020
The girls are always well turned-out. They come to me to ensure it. This gift I have, I suppose. Knowing how to pick out the right dress for them, the one that will flatter most, working out how to sweep up their hair, and what to decorate it with, just how much glitter to brush a cheek with, how much lip gloss to brighten a smile.
Ball season comes around, and I'm in hot demand. The parents like that I'm reasonably priced, and approachable, that I worked with much that's second hand or end-of-line, that I individualise, and that I listen. I sometimes wonder at them, that they trust me the way they do, not knowing what words I say to these kids, secrets whispered, suggestions offered, that might not be at all what they would have chosen themselves.
#
This little mop-head is new. I don't believe I've seen her here before. As bashful as a kitten, this one, huddled up against the wall, hiding her face behind the fuzzy of mop of yellow hair. Her shoulders hunch in on her, her school shoes point inwards, as if she works on a spell to seal her invisibility.
Not from me though.
"Come on in now, my dear."
She shuffles forwards.
"And who might you be then?"
"Cindy," she mumbles.
"Pretty name. Well now, what can I do for you?"
"I heard about you, Miss. Madam. That you can work magic and all that."
"Magic, is it now?"
"I shouldn't have come. My stepmother's going to go nuts."
I feel her story. I can all-but see it, the way it spools out of her, it's written in all her lines, in her closed countenance, in the twitch of eyes that don't like to rise beyond about waist-height. Well, enough of that. We clearly need to see what can be done. I beckon her forward: "Don't be alarmed. Come, stand in front of me. Let me see what I have to work with."
She does.
"Shoulders back. Head up. Chin forward. A proper look."
She says, "I don't have much money."
"I don't charge more than what a girl can pay. Look at me. Yes, you have lovely eyes. Something should be done with that hair, but it's a colour between butter and cream. Stunning. Let us find the perfect dress for you."
#
This girl. I feel as if she is an artwork in the making. I know I can turn her into the beauty she already is inside. But there's an itch of curiosity. "What makes the ball mean so much to you, girl?"
She hesitates.
"Tell all. I've heard it, but I like hearing it again."
"Ben Elking."
Elking. Elking. A bell is ringing. Ah, Jeff Elking. The mayor, no less. And this would make young Ben his son. "Well, don't you aim high?"
"I'm in love with him," she gushes, ridiculously, spilling that out on the floor before she can regret it and fling her hands at her mouth to hide the indiscretion.
"Oh?" I keep my tone smooth and cool, piecing this all together as I go. "What makes you love him then?" I have found a dress for this one, a fine shade of magnetic-azure, smooth and silky; and the band with which to tie up her hair. Well, that part is always easy.
"He's the most handsome boy in school. Every girl wants him. And he's so…" she hides her face again, "so… sure of himself. He's full of confidence, and he always knows the right things to say. He's smart too. He has this jacket…"
Ah. Cocky, cock-sure, cavalier, composed. No doubt quite full of himself. I think I might have seen this boy around town. Fetching enough, I suppose, such that I might have taken a second look two-hundred years ago. But his character is lacking. I've seen the tendency towards over-importance, towards bullying and condescension. This Ben offers nothing to my mop-head here except derision and demands, his body for hers, something brief and unspectacular followed by a cruel dismissal when he's done. Oh, yes, I've had my younger days' experience with that kind.
"I don't think he even notices me," she confides.
Well, and good. Be glad of it. But I take my time. I hold up the blue dress so that she can see it. "What about this then?"
"Can I try it on?"
"Of course."
And she turns around, fingers clutching at the skirt until I make her let go. I can see where a little tweak here and there will mould this nicely to her shape. I sit her down and scoop her hair up, working a comb – and let's be honest, a tiny spell or two – through those thick, frizzy tresses. As I work, I ask her: "Is he the only boy in town?"
"What do you mean, Miss?"
"Is there none other?"
"Not like Ben."
"No indeed. How about one very unlike Ben?"
She hesitates.
Ha! Now I have her. "Go on, girl."
"Well, I guess there's Danny."
"Tell me about him."
"Well, he's nothing like Ben, he's short, and he's a bit…" she blushes, "a bit pudgy. I mean it's not his fault. His dad and mum are the same, so I guess he's just born with the genes, right?"
"Short and pudgy, yes. What else?"
"He's shy. He's a little bit geeky."
"Um-hum. What else?"
"He has a good memory, I suppose. He remembers the things we talk about. And… he's not mean like my stepsisters, or shrill like my stepmother, or broken-down like my father is. He's kind. And positive. He's always talking up the future, and all his plans, all the things he's going to do one day…" And she looks at me as if she's just discovered something.
Well, indeed she has. I apply a little glitter to her cheeks, and rummage for the handful of accessories.
"Gloves?" she asks, unsure.
"Yes indeed, gloves. The very signature of elegance. Such things should never have gone out of style. Yes, all the way to your elbows. At least. This is a ball you're going to, girl, not a piss-up out back of the old bottling plant."
"How do you…?"
"Do you think we didn't do the same when we were young?" Before the first drop milk was poured into the first bottle, and well afterwards too. But this is not an age when folk are willing to believe such things.
"Thank you," she says to me when we're finished. "I didn't know I could be pretty."
"Silly girl. You were there all along." I lay down shoes for her to slide her feet into, a mirror glaze that makes them look almost like glass.
"I appreciate it still."
"I only aim to help," and I smile, hoping it is not too much: "will you be asking young Danny to the ball with you then?"
She replies at once: "Yes, Miss. I will."
And so, my work here is done. A lesson learnt. A sadness averted. I slide back into my crochet-covered chair, and wait for my next assignment to walk on in the door.
Picture credit/discredit: author's own work