On Track With The Seasons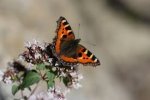 Sat, 08 Jan 2022
1 likes
Winter's soothing zephyr sweeps,
bringing cool gulps of assured
cheery welcome breathing space;
rejuvenation from sun's heat,
clearing away cobwebs before
with unblinking eyes moving
into spring once again,
when dreamy welcoming air
takes butterflies harvest
in refreshed flourish,
enriching gardens sublime;
miracles in calm quintessence
awaking fragrance on a whim,
skilled whirlwind echo...buzzing
happening without voice,
companions working side by side;
no woebegone expressions of labour,
flying vibrations steady as miracle builds;
when full of pollen, retracing flight satisfied.
Every drop of rain
clutching pensive blossom;
trees gowned in open garden space,
delicately bumble bees abounding;
stirring excitement,
tapping into contentment;
welcoming soldier beetles in
delicate armour, conservation with
exploration of herbaceous flowers,
pausing...searching for match;
that moment of wild bliss among
aromatic umbellifers blooming.
Kissing in the changing seasons,
each insect intertwines like
offshoots, those leafy limbs
where we linger slumbering
in drowsy shade;
until unfurling dappled wings
scatter below setting sun,
like bright light mocking,
exploding in a million
electric freckles across
sparkling eyes...insects fly.
We need time to ponder
predictability; for each
swift experience,
rich in sensation;
fabric of our existence,
dependable each year.
Pixabay free image.