Aura (19)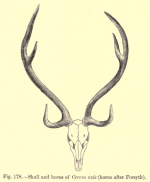 Thu, 15 Nov 2018
Stars seeded and a glassy moon was ground out through the black sky. Turnbull spoke on a public phone by the medical centre whilst Sim hunkered down in the passenger seat of the Golf. The older man cast his eyes up and down the streets as he jogged back to the car, splashing through fresh puddles. There were shadows everywhere. Illusory movement in every corner.
The rain was a kinetic snare drum on the roof as they drove. The city roads were quiet as it ticked past one am; they passed taxis, night buses, lonely punters stumbling on the long walk home. Turnbull pushed it once they'd wound their way out the centre and they hit Queensferry Road and the A90.
At Dalmeny they pulled into a Safeway car park. A beat-up Dodge across the lot flashed its lights. A man got out of the car and walked off into the darkness. They took their bags, left the Golf and bundled into the Dodge.
Soon they were turning onto the M90 and over the Forth Road Bridge, the Firth of Forth moving in glittering sheets below them. The bridge lights were reflected in the dark water as if a row of phosphorescent, curious selkies had risen to the surface in perfect formation to witness their flight.
The white lines in the road were soporific as they passed through Kinross and Perth, and up the A9 past Pitlochry. Yellow eyes flowered amongst the gloom and trucks roared past them. Eventually Sim nodded off, mumbling to himself. When he awoke they were surrounded by endless black fields. The wipers scuzzed streaks of rainwater over the windscreen. 
Turnbull glanced over at Sim. Dark lines underscored his eyes. He looked down, lingering on his hands.
'Fuck's the tattoos about, anyway?'
Sim wriggled in his seat. They sat in silence. Turnbull gripped the wheel.
'I said fuck's the tattoos about, you ignorant prick?'
Sim ran a finger over the veins on the back of his right hand. His voice was tired and croaky.
'It's a Pictish symbol. A double-disc. A double sun. The solar cycle and the afterlife. The Z-shape is a doorway, a tomb, or a pendulum. Two sides of a black hole.'
They were silent again. Turnbull's brow wrinkled.
'So excuse me if I ask what the association is there?'
Headlights flared ahead of them, sudden and violent, before being doused. Sim closed his eyes. His cheek twitched.
'It's just an interest.'
Turnbull clucked his tongue.
'Is it aye? A wee hobby? Likes jars of pish and wipin' shite on your walls? Fucking savages. Figures.'
'They weren't, though,' Sim said. His eyes snapped open. They were lit. 'There's monasteries. They've found monasteries. Built to divine proportions. Artefacts; chalices, gospel books made from animal skin... they dreamed, they dreamed of a new world. Connected by water. And they drew. Wolves, deers, eagles... they drew them on stone. I dream too. I dream and I see... I see these new worlds, I like that, and I like that it's a beginning, a foundation, a... '
He seemed to catch himself, and trailed off. Turnbull shifted uncomfortably. Sim had been spraying spittle whilst he talked. They lapsed into silence again, each lost in their own thoughts. The Dodge wound up through the Highlands, past Dalwhinnie distillery. The River Spey veered near to the road, its silvery twists visible through banks of trees as they neared Newtonmore.
'I don't understand this,' Sim mumbled. Turnbull shifted gear and looked over. The lad had changed again. He looked pale and scared.
'What do you mean?'
Sim scratched at his face. His eyes were moist. He scratched harder.
'Where are we going? I don't understand this. I want to be home. I don't like it. I want to go home.'
Turnbull sighed. He peered out through the sheets of rain, straining to see signs. A white rectangular flash evaded him in the downpour. 
'You can't go back. That's not an option, now. And this has been coming for me. It's been coming for a while. Just a bit earlier than expected, is all.'
Blood was bulbing from a scab Sim was clawing at. Turnbull doused his lights as a car appeared ahead. He tried to keep his voice calm.
'Paddy Reilly, Jimmy Roccio... these people are a dying breed. Jimmy was dying and he fucking knew it, before he took a dip in your bog. They're dinosaurs in a changing world. You see the polis cracking down. Longer sentences. Fucks grassing. Cooperating with the polis. Too many folk going straight. Legitimate. There's money to be made. Good fucking money. You don't have to do this shit. Everyone wants everything. And they want it fucking impatiently. They're expected to want everything. It's there, as soon as you turn on your TV, your radio, fucking talk to another human being... '
Sim was sweating and jittering in his seat. He opened his mouth and licked his lips. Two white orbs bloomed in the windscreen as a car approached. The moon hung like a blind eye above and for a second the three spheres arranged themselves as a burning triptych and then the car ploughed past and there was only the road and the acres of wilderness beyond. Turnbull checked the rearview mirror. 
'You tell me what the fuck that says about the structure of our society,' he said. 'What it says about our nature. Our potential. We'll fucking eat ourselves. If everyone's hardwired to to want, to incessantly feed their fucking desires, then loons like you are a fucking given. Who fucking draws the line? Who fucking draws the line on what we should crave? We stumble blindly along. We're taught to want, we're immersed in it, this shitstorm culture of instant gratification. Everyone becomes square fucking pegs in round holes, bollocking their ways into lives they didn't fucking want or choose. Becoming people they didn't want to become. Spending all their time with people they didn't choose to spend time with. Working like dogs for fuck all. Fuck, it's hardly a surprise is it? That there's fucks like you.'
Sim jerked up and huddled over, dipping his forehead against the dashboard. Turnbull adjusted and reached in his pocket, steering with one hand.
'Fucking stop that. Have a smoke. You need a fix.'
Sim took the fag with shaking fingers. He lit up and cracked the window. Icy rain cut through the gap. Turnbull shivered.
'Paddy knows he's done,' he muttered. 'He's sniffing his way into oblivion one line at a time. He's seen it coming and I've seen it coming. He thinks I'm a fucking dolt. Muscle. But I've had my eye on the bigger picture for a long time now. And it's the same fucking message. Always the same. Take what you want. Take what you fucking want. This is the world.'
Rain spat at his cheek. Sim flicked the fag-end and rolled the window back up. He folded his arms and pushed his chin into his chest. Turnbull tapped the wheel.
'You know how I got into this? Paddy bailed me out of some shite I'd got myself into. I was working on this site... I was thirty-eight, thirty-nine? There was a couple of his lads pulling the odd shift down there too. I was on my thirteenth day in a row or something like that. And this supervisor, this wankstain, he says to me: 'Here, Turnbull, you skiving bugger, are you laying those bricks, or are they laying you?''
Sim looked round at him. Turnbull glanced at his pasty face. At the hollows and scabs. The large, milky eyes.
'So I picked up this brick,' he said, 'and I dunt him with it, right in the pus, and I keep fucking dunting him, and I said 'How's this one?'
Sim blinked. His face was devoid of emotion. Turnbull laughed.
'Paddy's lads found it funny, anyway. Prick got taken off the job, word got back, and I was taken on as a debt collector.'
Streetlights appeared on either side of them as they pulled into Aviemore. They passed a caravan site and a small Italian restaurant. 
'I had sense,' Turnbull muttered. 'I was thinking ahead while these fuckwits wallowed in their own decadence. While they ate themselves.'
*
They stopped at a petrol station just off the high street. It was three am. Sim shot up in the toilet while Turnbull stretched his legs on the courtyard. The kid leafing through a paper behind the counter barely noticed them. 
Back on the road they passed through Carrbridge, Slochd, Tomatin. Swords of rain cut up the night. Headlights sheared past them like luminous streamers.
Turnbull gripped the wheel and peered out at the soft tubes of light puncturing the darkness ahead, at the sprawling bucolic landscape around them. Sim's face was flushed. He swigged sporadically from a water bottle and scratched furiously at his arms. 
'You could have left me,' he spat. 'You could have left me. I haven't done fuck all for you. I know my place. I know who I am. I know my place in the world and I know what sustains me and it has my heart. It has my whole heart. I'm not scared of these people. I'm not scared of anything. Anything. Death is a fucking doorway.'
Turnbull dipped his lights as a car passed. He looked at the dashboard. It was covered in spittle. Sim scratched at his face. He rocked and emitted little peaky moans.
'I know what to keep close,' Turnbull said. 'I know what's in you. Your soul's a stain. There's work to be done and I want that close. Too long in the tooth to judge fucks like you, anyway. The real damage was already done, long before you drew breath.'
Sim scraped his greasy hair back from his face. He gazed out the window at the endless fields.
'I am the bird in circled flight,' he whispered. 'I am not there. I did not die.'
Past Inverness they crossed the Kessock Bridge across Beauly Firth. The terrain became increasingly remote and alien as they approached the north west Highland coast. Beyond Ardarroch the road became a sweeping ribbon in the clouds, smattered with passing places. They veered from sea level to the peaks of desolate hills. Traffic was almost non-existent. Occasional cars flashed headlights as they slid over to allow them to pass. Turnbull raised a solemn hand each time in acknowledgement.
They wound between the vast, craggy ridges of the Bealach Na Ba, passing skeletal trees bowed in the wind. Everything was bleak; rugged, rocky landscapes, ancient pathways and moorland draped in shawls of moss and heather.
Sim had drifted off again as the road became so narrow it appeared a slither. Turnbull caught a sign through the rain:
ROAD TO APPLECROSS
This road rises to a height of 2053 ft with gradients of 1 in 5
Not advised for learner drivers large vehicles or caravans
Hairpin bends zig-zagged up the mountainside. Spindly crash barriers - worringly dented - provided scant insulation from treacherous drops. Scattered crofting townships drifted by; Kinlochewe, Ardheslaig, Ard Dubh.
The sea shimmered into sight as they passed the Applecross Inn, the isles of Raasay and Skye visible across the water. The lights were off in the building, a single Audi and a tractor in the car park. They swung by the bay. Several miles past the inn they turned off the road and onto a small dirt track hedged by dense trees. Sim jerked awake as branches and stones rattled underneath the tires. His cheeks were puffy and his eyes listless. Banks of tightly-packed pine trees pressed close, a whispering army. It felt like they were rumbling along the dirt track for hours.
Eventually the Dodge struggled down a muddy slope, audibly groaning, and they hit a spot where the trees thinned. A car was parked at the base of the incline amongst sparse trunks. A small burn, flanked by black stones, ran through the clearing. They pulled up alongside it and stepped out.
Turnbull opened the boot, removed their bags, and unclipped a warm can of Tennent's from a six pack. He cracked it open as they walked up a path framed with moss-covered stone fencing and strewn with dead leaves. 
At the end of the path there was a large, derelict stone house. A man in a long black coat stood at the entrance. He was wearing a woollen hat and holding a Beretta pistol fitted with a silencer.
Sim was lagging behind on the path, smoking and swaying. Turnbull approached the man. They shook hands and spoke. The man eyeballed Sim over Turnbull's shoulders.
Sim looked away. The house and the clearing beyond were hemmed in by a vast wall of forest. Strips of dawn light brushed the peaks of the trees.
Turnbull disappeared inside with the man. Sim unzipped his fly and pissed by the stone fence. He tossed his fag away and lurched into the house. 
The first room inside was bare and dark. The floor was hidden under a layer of dirt and dust, and littered with beer tins, fag butts, branches and stones; broken lengths of piping, piles of soil, planks of wood and rolls of wire mesh. Empty windows were boarded up haphazardly. 
Two four-stroke generators were buzzing like chainsaws in the corner. A portable heater was plugged into one. Sim stepped around gingerly. He heard voices carrying through a doorway to his right and followed them. 
The second room was smaller. There were tools amongst the dust underfoot; saws, spades, picks, hammers, drills. Hard-hats and large plastic buckets. A wooden hatch on the floor by the far wall. It was open, wedged up against the stone partition. Sim looked through another doorway ahead. Cobwebs fringed the empty frame. There were bare mattresses on the floor of the room beyond.
A man who looked like a living skeleton sat smoking on one. He looked Sim up and down and doused the fag in a glass of water at the foot of the mattress. He lifted a needle out of a tin on the floor and tightened the belt strapped around his left arm.
Sim stared blankly. He turned and walked towards the hatch. He felt tired and bored. He was annoyed that Turnbull had not offered him a beer.
He stared down into the small rectangular opening. A wooden ladder disappeared into the darkness below. Voices drifted up. He stooped down, swung round, and lowered himself onto the ladder.
The air was cooler as he descended. It was a short drop. His feet touched earth. 
He was in a tunnel. 
He felt along the dirt wall. Small candles in tin holders lined the floor. Large wooden braces ran across the ceiling and down the walls at intervals. He passed a group of openings in the walls, covered with large wooden bars and chicken wire. In the wash of candlelight he could see girls inside the hollowed-out cells. They were chained to heavy steel girders. He stopped and counted five girls. He peered at the grimy, emaciated faces. Not older than sixteen, seventeen, he thought. They looked back at him with sunken eyes. He moved towards them and unzipped his fly again. Voices drifted through the gloom and he thought better of it. Zipping up, he spat and continued on.
The wooden braces pressed close. He rounded a corner and the tunnel expired. Turnbull was standing with two men by a row of hollowed-out bunkers in the ground. He swivelled round and sprayed a torch on Sim. 
Sim looked down at the three bunkers. Their concrete lids were raised against the earth walls. Two bunkers contained bundles. Bricks. Wax bags, folded and taped. Stamped. His eyes widened. The third hollow was stacked with shotguns, pistols, air rifles and revolvers. They were all fitted with silencers.
Sim whistled and looked up. Turnbull lowered the torch. The two men moved as shadows around him.
'I told you, lad,' he said. 'Take what you want. This is the world.'
Sim shuffled.
'Can I have a beer?' He said.