Aura (4)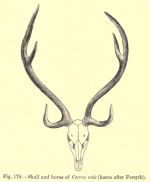 Wed, 31 Oct 2018
Bain sat numb on his bed. Pillows propped him up. He was still wearing his suit. Wind battered the window. He adjusted the tray on his lap and flattened out a cigarette paper. Shaking out the first little bag to hand, he dusted a tiny pea's worth over it. He folded up the edges of the paper, twisted it into a little onion shape, and swallowed. His eyes watered as he washed it down with warm beer, and repeated the trick.
The day had been a long one. He slumped down and tried to replay it. Pick out salient details. 
In the morning they'd set off for Unst. A two-and-a-half hour drive. Tight, winding, single-track roads. Passing places. Gillis snoozed in the passenger seat. He seemed disgruntled. Past Aith he blinked back to life, pulled a cassette tape from his bag, and subjected him - for an hour - to something called 'The Pixies'. Bain rolled the window down, smoked and pictured himself, wild-eyed, furiously scribbling a handwritten confession.
It's me. I did it. The Pixies drove me to it.
They stuck to the B9122, twisting through rolling green fields. Ponies grazed at the roadside. Past Gutcher the sporadic clumps of houses thinned. They aimed a couple of miles south of Saxa Vord. South Quoyhouse. 'Kews'. Green stretches blurred. Bain felt his eyeballs scratch and the awkwardness grate. He drummed the wheel and glanced to the side.
'Up to anything last night?'
Gillis picked at ooses on his trouser legs.
'Fed my mum. Put her to bed. Chain-wanked.'
Bain laughed.
'You do a good job there,' he muttered.
'Tossing off?'
A derelict croft slid by. Bain stared at the chipped paintwork.
'Your mum. You do a good job there.'
Gillis shifted uncomfortably. 'And you?'
Bain checked the rear view mirror.
'I'm... what, thirty-one years older than you? I've had plenty more time to establish my shitey life. I have consecrated my life to... shiteyness'
Gillis nodded. 'Well. Cheers for that.'
Bain rolled his eyes. He reached for a water bottle.
'I mean it, though. You do a good job. You're a bright kid. Real bright. You wouldn't be in this position at your age if you weren't - '
'Bog off.'
Bain swallowed. He nudged the wheel with his free hand.
'What?'
Gillis eased the seat back and closed his eyes.
'Bog off. This is shite dad chat.'
They sat in silence. Green sweeps breezed past. Bain stewed.
'Fine,' he said. 'I take it back. You're a wee prick.'
Gillis was arranging his jacket into a makeshift pillow.
'Cheers for that.'
'A wee fanny.'
'Ta.'
An hour later they slowed as they climbed a hill. Bain scanned the fields. His nose twitched. Lonely sheep. Bales of hay. They hit the crest and saw a group of figures gathered far beyond the fencing. There were strange flickers in the distance. Odd lights. Shouts. Whoops. He nudged the car into a parking place.
Gillis followed him as he hopped the fence and stalked across the field, tall grass brushing his legs.
They passed tables littered with straw and climbed up a steep rise. At the peak there was a crowd of men and boys in cloth clothing. Odd stitching. Some wore white robes. They parted silently as Bain and Gillis passed through. A slope fell away beneath them. Women were gathered at the base. Girls laughed and skipped around them. Smouldering straw wheels lay amongst the grass.
One of the robed men separated from the group and approached them. He was bald and skinny, with long, ropey arms inside his billowing sleeves.
'It's an ancient ritual,' he smiled. 'A symbolic ritual. The flames have lasted to the bottom of the hill, signifying a good harvest to come.'
Gillis watched the girls playing below. Bain held out his badge. 
'So this is... what, a commune? A pagan commune?'
The man laughed. He had warm eyes. Some men were descending to the bottom of the hill. They embraced women, patted girl's heads, doused the wheels with buckets of water and gathered them up.
'Not a commune, definitely not. We're a heritage society, of sorts. We're interested in Pictish history and heritage, the Caledonii, Celtic heritage. Stories. Recreations. Beginnings. Pictavia. Not that anyone knows all that much. But it's fun, we get out, we meet, we learn a bit. Less time glued to our TV's. And I think it's important to care about these things. Where we came from. What made us.'
He laughed softly again.
'But no, we all have jobs. This is a hobby. A passion.'
Bain looked the robe up and down.
'And what are you supposed to be?'
The man spread his arms.
'I am a druid. But I'm also Dave Irvine, social care worker.'
Bain clucked, reached inside his pockets, and retrieved several sheets of paper. They flapped in the wind. Grainy images. Sketches. He'd borrowed the books from Lerwick library and torn the pages out. 
'These images, Druid Dave. These would fall under Pictish heritage? Iconography?'
Dave leaned in. He smoothed the sheets and traced his fingers over stones, symbols. Masks. The hood of his robe rustled. Bain drew his attention to the deer mask. Antlers rendered in graphite traces. Boney, shaded branches. Black holes for eyes.
'I'm particularly interested in this,' he breathed.
Dave looked confused. Several other men had drawn close, their interest piqued. Gillis caught Bain's eye and cocked his head. Girls ran up the hill, pushing each other, laughing. Many had flowers in their hair. The hems of their rustic dresses fluttered in the breeze. Gillis lingered on them. He felt briefly cut from time.
Bain led the moonlighting druid away from the crowd. They walked towards the tables in the distance.
When Gillis caught up Dave's face was ashen. His hands dug into folds of his robe. Straw blew in puzzlebox formations over the wooden surfaces. Bain was pressed close. 
'I understand what you're saying,' he said. 'And I get your wee group. I don't for a minute think there's anything weird going on here. It's good. It's a hobby, it's healthy. But there's a fair few folk here. I know it might be a tentative link. It might be clutching at straws. But we have to consider every possible angle. We have to.'
He tapped the sheet.
'And it's certainly unusual. It stands out. If there's anything, anything you think could help us... '
Dave looked back towards the slope. Men rolled charred wheels over the grass. His forehead furrowed. He opened his mouth and closed it again. He leaned on the table and brushed at loose straw.
'I don't want to sully our group... it means a lot to me. I used to drink. A lot. I've found a peace, here, and I... '
Bain's hands bunched into fists in his pockets. Fuck's sake. He nodded in a staccato rhythm, an I-don't-give-a-fuck-about-this rhythm.
'That won't happen. We can separate the two.' He flapped an arm towards the flower-haired girls, the chatting, smiling groups. 'Man, for fuck's sake. I'd be sticking daisies in my hair and joining yous for the day if I wasn't battering around jarring folk up about this.'
Dave pursed his lips. His eyes were far away.
'There's been a few folk who've shown up, and it hasn't worked out, for... whatever reason, I guess. Sometimes this... I guess there's something about this that attracts folk looking for something different. Maybe folk who've had issues, folk looking to leave... ways of being behind. Clear their heads. I'm proof of that, I suppose.'
Bain was dying inside. He snapped a straw stalk. Dave blinked and continued.
'But sometimes it's just because of preconceptions. Like you had, yourself. People think there's a different way of life happening here. When they find out that we just meet up at weekends they're disappointed. And some folk are too insular, like maybe the idea appealed to them more than the actual reality... there's definitely been oddballs, I'd say. Hopefully I'm not veering into hypocrisy there. I try to see the best in people.'
Bain shook his head fiercely. He inhaled. Glanced at his watch. He caught Gillis wandering the field further away. He looked dazed. Bain frowned. Dave was still droning on.
'There was one lad. Maybe a year ago now. He didn't come for long. But he did seem... he seemed particularly removed. It's the first time I've maybe felt... I don't know. I'm open-minded, and I think I'm patient. I try not to judge, but I'm not an expert on different... needs. It's the first time I've felt a bit uncomfortable around someone here. And a bit out of my depth as a result, I mean ultimately this is just a - '
'A lad?' Bain snapped.
'Well... thirties. Thirties, I think he said. But a young face. A child-like face, does that make sense? Lanky. Lanky lad, all skin and bones. He was just a bit intense. A wee bit intense at times, but then also very quiet too, at other times. Brooding quiet, you know? Not peaceful.'
Bain removed his notepad from his jacket pocket.
'Intense how?'
Dave rolled the sleeves of his robe up. 
'Just... a bit prone to tangents. And we have all sorts here. Spiritual folk. New-age folk. I enjoy our conversations. But there were certain phrases he used... he used to talk a lot about committing to an idea. That our ability to commit is what makes us human. Giving yourself over to something wholly... loving an idea... '
Bain scribbled. He felt a tightness in his chest, an urgency. Dave was gazing vacantly at the straw.
'I suppose he found our wee gatherings a little disappointing, in that respect,' he breathed.
'What happened?' Bain asked.
Dave shrugged.
'He left. Stopped showing up. Appeared, disappeared.'
'A name,' Bain hissed. He caught himself, checked his impatience, backed up. 'Did you get his name?'
Dave looked thoughtful.
'Sim?' He muttered. 
Bain breathed. 'Like Simon?'
Dave scrunched his nose up.
'Just 'Sim'. But even that could be pie in the sky. We encourage folk to escape from their everyday personas here. Their office jobs, whatever. It's a chance to be free.'
He tugged the hood of his robe to emphasise the point. Bain dragged a hand through his hair and reached for his fags.
'Right. I want a full description.'
Dave moved closer.
'There's another thing. And I don't want to cast aspersions. Like I said, I try not to judge. People pass through here. People having hard times. But some of the group were... some of the group were uncomfortable with how he looked at the girls. I can't say I ever... I never noticed myself, I'm just... '
Bain nodded and wrote. He felt something whole. Real. A point of focus amongst the murk. Gillis leaned against the table and watched as he jotted down the description. Wind pushed ripples through the long grass. Bain's eyes were bright and eager.