Today I Wrote a Poem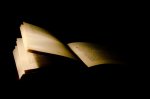 Thu, 03 Apr 2014
3 likes
No poet laureate – no literary genius...no Carol Ann Duffy...
except, this one's for you, Angelique.  I'd always loved
that name – swore blind if ever I had a kid, I'd call her that; 
Angel, her pet name...naturally, and only yesterday, in Tesco, 
a woman's child was lost...your namesake, as it happened.
Angelique ! she yells, in desperation – mascara streaking
her cheeks. Just standing there, she is, in the middle
of the frozen-food aisle.
Felt sorry for her, although...couldn't help thinking
I never got no pity...not then, not never. Not a thing
you talked about – not in them days.
Oh, she found her little darling, eventually... 
by the sweet-stand at the checkout. She was luckier 
than me.  
What about my own little girl? And then
it hit me. Fifty – you would have been, tomorrow, 
and I can't even picture you.
Don't even have the luxury of knowing if your eyes were blue
or green.  What colour your hair was...if you had any.  If you favoured
Winston Churchill...me, or more your dad...
You see, they told me not to look when I had you.
Wouldn't so much as let me hold you...said it was for the best.
Snatched you away from me; they who trashed you 
like yesterday's papers , that's why, today, I wrote a poem
called, Angels Don't Die...
Oh, but they do, don't they?  Wrapped up
in the Evening News.