Revision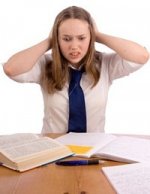 Sat, 16 May 2015
2 likes
Retake students
gaze, nod, scribble
they must do better
must grasp how to
go beyond the formula
'What can I write instead of:
this poem is to entertain and for people who like poetry?'
a tremulous voice ventures
they breathe out in unison
see the green ink scrawled
over their responses
'This has no meaning.'
What does the poem communicate to you?
they avoid eye contact
What appeals to you?
they flick through their notes
'Could you just tell us what you think?'
fear in their eyes
not trusting themselves
they can't fail again so
words fall from your mouth
words about words that touch
the invisible nerve
they smile, write, envision
a future
they think they want.