Thoughts bubble up …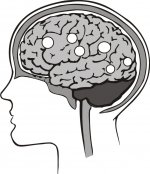 Tue, 12 Jan 2016
… where's paper and pen?
Driving along –    
in the back of my mind
rise ideas that find
words that are neat
and seem to complete
a tentative verse –
will I remember?
stop, take a break,
a note to make.
Walking along,
the line of a song,
or a new slant or fit,
to a niggly bit
swims into my thought
and needs to be caught –
is there a pen,
and a pad for a note
in my backpack or coat?
Drifting asleep,
a phrase or a rhyme,
floats in, will it keep,
'til the end of the night?
Things fade out with time.
Put on the light,
to scribble a line.