I'm not upgrading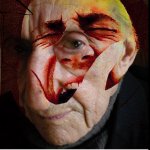 Sun, 23 Jul 2017
Athletes say that they can run just as fast as they ever did but it's the recovery factor that gets them. Boxers claim that it's impossible to maintain the hunger that compelled them to get up at three in the morning and pound the pavements. Me – being someone for whom scarcely a day goes by when I'm not actively looking for signs and signals – it's upgrading that has got me; or rather the sudden desire to no longer upgrade that maybe tells me that age is suddenly becoming an issue. 
Isn't it a fact that all of our lives is actually one long upgrade process? From the moment we're forced out into the world we're told that in order to live it is imperative that we progress. We go to school and cram our heads full of facts and information that is only designed to lead us to a better place. University comes next and still more information which, if imbibed in sufficient quantity, will allow us to place a couple of letters at the end of our name. Which leads to a job and a ladder that must always be climbed. And upwards is the only direction for to descend is unacceptable. As is to stay still.
All around us the world is in constant upgrade: in the home yesterday's vacuum cleaner is replaced by a transparent monster capable of creating its own mini black hole. The trusty old record player is replaced by 8-track, then by cassette, then by CD and mini-disk and MP3 and AAC before devolving back to vinyl. Televisions mutate from wooden cabinets into megalithic monsters into sleek, impossible shiny membranes of vibrant, edible colour. The path we find ourselves on is constantly moving forward – but to where?
This is a question that I've only recently begun to ask myself with any degree of regularity. It certainly wasn't an issue a quarter of a century when I stumped up close to three grand for a piece of plastic, metal and glass that I thought was going to make my life SO much easier. And it certainly wasn't a factor when, within a matter of hours of powering up that grey benign box of buzzing microchips, I was asked to click a button that permitted something called an 'operating system' to upgrade to its latest iteration.
I was innocent then, of course. And I wasn't to know that I would be clicking that 'OK' button so many times in the years to come that eventually I would have to see a doctor in order to seek an upgrade to a wrist which in protest had ceased to function.
And it wasn't just the 'operating system' that was in constant flux. The software you used to write or design with or make music with also need constant upgrading. As did any games that you might play to while away the hours. And it seemed that at the very moment the software you were using had achieved perfection it was replaced by another version and the endless, monotonous upgrade process began again. Why were you doing this? Where was it taking you? Did this continual evolution make you any more productive than before? Most certainly not.
And as software evolved so by necessity did the vessels that contained it. The grey box you purchased was replaced by a blue translucent box, which shrank in size to become something that accompanied you to libraries and cafés. And scarcely a day went by, an hour, when you weren't being asked to upgrade something or other. The only thing you never seemed to upgrade was yourself.
And finally your computer became so small that you put it in your back pocket. So tiny, so ubiquitous, that everywhere you looked somebody was clutching one like a mother protecting a child. On tubes and buses you never saw people's eyes any more. Only their foreheads. And as these people prodded away at these glittering slabs of plastic and glass still the upgrades came thick and fast. 
And then… And then…
Not so long ago a battery of text messages arrived one morning to cheerfully inform me that I'd paid up the contract on my mobile and could I please upgrade to a newer model so that I could take out another 24-month loan in order to pay for it. Blind instinct, of course, immediately found me on the provider's website perusing the array of alternatives on offer. It was a routine that most of us have been following for well over a decade.
And then it suddenly struck me: why did I want a new phone? What was the point of upgrading? The mobile phone I had in my pocket was, I reasoned, just as capable of doing all the things it was able to do when I took it out of its shiny packaging two years earlier. It took photos and videos; it sent and received texts and emails; it played music and movies; at a push I could use it to write on; it helped to find me when I was lost in the streets of London; it woke me up in the morning; it told me how far I hadn't walked that day; I read books and magazines on it; I played scrabble with it; I used it to check social media; and I occasionally made phone calls with it. 
What could a newer model do that the one that I owned could not?
This, I understood, was my road to Damascus moment. The tipping point. Like those athletes and boxers I mentioned earlier, age had finally come upon me. I was no longer going to upgrade my life just for the purpose of upgrading my life. 
That was two months ago and already the rot has set in. That dying laptop that intended to upgrade has been left unattended. No need to replace the rattling car that gets me from a to b quite efficiently, thank you very much. No need for a new TV or light bulbs that don't require switches. I'm not upgrading anymore. I've got where I want to be.