Aura (10)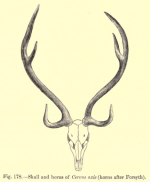 Mon, 05 Nov 2018
Edinburgh
2016
Neil Laidlaw logged out of his computer and closed it down. He removed his red and white council worker's identification from around his neck and slipped it into a side pocket in his back pack. 
He was vaguely irritated because he had a lot to do that night, and had hoped he would get away a bit earlier. These hopes had been scuppered by two late, lengthy calls from panicky tenants trying to will final warning letters out of existence through minute and florid descriptions of their tragic financial states. 
Laidlaw was bemused by this. It was all a system of numbers and dates. Dates passed, and if consecutive dates passed without payments, a number was flagged and a letter was triggered. The dates were handed down by the gods and the letters cared not for your dentist bills or that your overtime pay would not go through until next month. 
Shouldering his bag, he walked from the back office through to the library, leaving out the exit as it was being closed to the public.
His colleagues would later tell investigators that he was the same as ever that day; polite, quiet, hard at work. He was looking forward to the weekend and keen to get away on time, like everyone else.
CCTV images showed him leaving the South East Locality Office at Captain's Road at five p.m. He ran the short distance across the road to Gracemount Leisure Centre, and caught the 17.05 number 7 bus to Pilrig Street in Leith. From here he took the number 16 bus to Granton Square. 
He was seen again on CCTV walking down Lower Granton Road, past the stone walls overlooking the harbour and the Forth docks, heading towards his home on West Harbour Road. The next time he was seen was when his body was found hanging from a tree on the pathway around Duddingston Loch around eight a.m. the next morning.
*
Laidlaw entered his flat, locked the door, and walked through to the kitchen at the end of the hall, bypassing the bedroom and living room doors on his left. He removed a beer from the fridge, sat down at the kitchen table, and opened his laptop.
He drank and pulled up the Tor browser. It took a few moments as his connection was routed through several different nodes around the world. In the kitchen window, rain was a shimmering curtain over the Firth of Forth, and at some point on its journey, his connection became almost impossible to track. 
He adjusted the level of security by clicking on the green 'onion' icon to the left of the address bar, dragging it all the way to the right. The performance of the browser became substantially slower through this act, and although this was somewhat frustrating and he was even deprived of access to certain elements by it, it was nevertheless non-negotiable, integral. 
He typed a string of gibberish into the address bar, a random string of letters bookended by '.onion'. He hit return and his data was bundled into an encrypted packet. The server stripped away the packet header - including vital tracking information - and encrypted the rest of the addressing information, called the packet 'wrapper'.
This packet travelled through the network like a fugitive trying to shake off his pursuers. His modified and encrypted data packet was routed through relay servers. Each relay decrypted only enough of the data packet wrapper to know which relay the data came from, and which relay to send it to next. The relay then rewrapped the package in a new wrapper and sent it on.
Eventually his data packet was so shrouded in layers of encrypted address information that it became untraceable. 
He had accessed the dark web and he was anonymous. 
Laidlaw navigated the string-of-gibberish site. He clicked off it briefly to access his cold storage wallet, punching in his private key. He returned to the site, navigated to the scripting system, and onto a transaction block screen.
Checking figures, he typed in:
Input:
Previous tx: f5d8ee39a430901c91a5917b9f2dc19d6d1a0e9cea205b009ca73dd04470b9a6
Index: 0
scriptSig: 304502206e21798a42fae0e854281abd38bacd1aeed3ee3738d9e1446618c4571d10
90db022100e2ac980643b0b82c0e88ffdfec6b64e3e6ba35e7ba5fdd7d5d6cc8d25c6b241501
Output:
Value: 5000000000
scriptPubKey: OP_DUP OP_HASH160 404371705fa9bd789a2fcd52d2c580b65d35549d
OP_EQUALVERIFY OP_CHECKSIG
He waited until the blockchain was validated and the bitcoins were transferred. He then opened his database of private keys - his hacker's haul - pulled up an individual cryptographic key, and gained access to the string he had just forwarded a transaction to. 
He felt a slight rush in his system as he did so, and also an unusual trace of nerves. This was nothing new to him, and although he was aware of some of the outlandish mythology this particular cryptographic key carried with it, stories and rumours relating to the dark web were generally full of exaggeration. It had been a few times now, and he did not know any of these people anyway, so who gave a fuck. 
He began shunting the stolen coins from address to address, funnelling them through the blockchain, burying them in contracts, working them towards a known and mutually beneficial address. 
It was time-consuming and laborious. When the final verification went through he drained his beer and retrieved a second can from the fridge. He then walked through to the bathroom, pissed, and rummaged in the toilet cupboard. There were two nine-roll multipackets of toilet roll amongst ear-buds, creams, and soap packs. He reached for the loo roll pack at the bottom and pulled it out. 
The seal had been broken and re-covered. He opened it again and removed two rolls. Stuffed tight inside the cardboard tube of the roll at the centre of the multipacket was a bag of cocaine. He tugged this out and walked back towards the kitchen. 
In the corridor he remembered he did not have any notes in his wallet, and turned back towards the bedroom. 
As he opened the bedroom door, he was mentally picturing the padded envelope full of money that was stuffed inside the hole he had cut into his mattress. This thought made him happy. A dozy smile was playing on his lips, and then he saw the two children sitting cross-legged on his bedroom floor in the dark and he was confused. 
They were wearing what appeared to be wooden deer masks, with long twisting antlers, and they were staring up at him through black eye holes. 
He was still processing this when he saw the man sitting very still on the edge of his bed and then he started to panic. The man was also wearing a deer mask but it was of much more elaborate design. Laidlaw saw blacks and reds, strange whorls and patterns within its design. 
Standing awkwardly at the door with his big packet of coke, he had enough time to think that he had been very naive. That he should have done what he was always thinking about doing after his third joint, or his sixth line; pin down a system to exchange the coins, delete Tor, delete his social media accounts, spend more time outside, go to the gym, and take Spanish lessons. 
There was an abstract stillness. The strange people were frozen in their funny arrangement in his bedroom. The children were so still; their eye holes bored into him. 
The man stood and he was tall, very tall, and then the knife was close to his throat. 
His hands were bound, his mouth was taped, there were piss stains running down his leg and one of the children - a little girl in a pretty striped dress - was holding his hand and he was being led out of the flat, into the rain, and into the boot of a car. 
He glimpsed distant lights at the harbour and heard a dog bark, but it was far away. He was bundled into the boot, the door was slammed, and no-one appeared out of the drizzle to remove him from this fix.
He was in darkness and his head moved with the bumps and turns. He kicked the boot as hard as he could with his shoeless feet but it would not budge. His emotions lurched. He felt angry. He had never been a serious dealer, he had only dabbled, and he only ever skimmed, redirected and stole from those he could plainly see could afford it. Blockchains were public. He witnessed and tracked transactions. It was simple. It was an obvious, exploitable flaw in the system.
He cried; short, dribbly outbursts. He felt terrible fear, burped bile, and then he hit a dazed phase. 
He reflected on the stories he had read on dark web threads and dealing site forums. Phrases that stuck. Underground cities. Deer masks. Rings. Slave breeding. He knew the potential for hyperbole, ludicrous bravado and tall tales designed to create mythos, fear and respect within these forums and circles.
He knew that most of these people were just avatars and pseudonyms projecting fantasies from the safety of their keyboards, but he felt in this moment as if the world was a stranger place than he could possibly imagine. That you could read all the disturbing fiction, all the disturbing threads and forums you wanted to, and reality would still prove more shocking, more mysterious, and infinitely more awful. 
They drove through Newhaven. They passed the lights of Ocean Terminal, the flags of the Royal Yacht whipping in the wind, and continued on through Lochend and Restalrig. They pulled over by a run-down section of fence on Duddingston Road West. Splintered wooden slats rested at odd angles. Laidlaw was removed from the boot and marched down an overgrown slope, through the cracks in the fence and into the canopy of trees surrounding Duddingston Loch. 
Branches snapped back in his face and he saw more masked men emerging from the darkness. Snot ran from his nose, and he hissed and moaned behind the tape as he was led on. 
Men gathered in a circle around a large trunk. He saw the noose dangling from a twisted branch and he soiled himself. 
One of the girls knelt underneath the tree and brushed away leaves and there was still some part of him that thought this was a warning, an act, a psychological deterrent, and then bulky arms pressed him prostrate and the girl crawled forward. 
Her antlers swayed, her hands cracked twigs and she lifted a knife. He felt her carving shapes into his forehead. Red bulbs leaked over his eyes and he screamed against the tape's sticky hotness. The girl's mask cocked to one side as if she was examining her handiwork and the same strong arms hoisted him up. 
Wooden masks scraped against his face and he was dangling and choking, saliva bubbles frothing over the tape edges, limbs jerking. The men were a silent and attentive audience and beyond them the dark mirror of the loch was visible in glints and pools through intricately thatched branches and within the loch the same spiderish network of branches were they themselves mirrored in hazy simulacrum. 
The girl stepped forward, slammed her hand into his abdomen, and lifted it up, up to his sternum, intestines slicking over her arm.