Aura (11)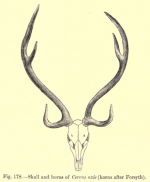 Mon, 05 Nov 2018
Inverness
2016
Watt was wringing his hands. He was wringing them constantly. His head was bent low over his knees.
Gillis picked at his fingernails. He felt the calming spread of the first propananol wash through his system. He felt it straight away, as soon a he swallowed the pill. A psychosomatic rush. 
'You look like shit, Andrew,' he said.
Watt lifted his head. His eyes widened. Gillis lit a cigarette. The bulb in the ceiling above them fizzed and cut out. They both looked up. Strings of smoke unfurled through the dark. Gillis tapped ash on the floor.
'Generally speaking, telling the truth will not hurt you,' he sniffed. 'It might cause you a wee bit of trouble. A bit of hassle. But at this stage... if you're holding things back, things you think might hurt you... these are the things that will cause people to look more intently at you. Look at you now. I mean, look at the nick of you, you're - '
The screen on the door rattled and Gillis glanced round. Chief Inspector Iain MacPhee was knocking and pointing at the cigarette. Gillis waved cheerily at him and turned back. Watt was tugging at his jumper sleeves. Gillis smoked, crushed the fag out and flicked the butt at the door.
'It hurts, doesn't it,' he breathed. 'Lying. Continually lying. It breaks down who you are. We know you've made mistakes. Bad decisions. But you know what, in all my years of policing... no matter what goes wrong with people, it's never too late to do the right thing.'
Watt wriggled in the semi-darkness. Gillis looked up again at the fucked bulb.
'You have to understand the pressures we're under,' Watt sighed. Gillis leaned forward.
'I get that,' he said. 'Big figures, big responsibilities. I - '
The door rapped again. Gillis pushed his chair back, irritated. It screeched on the floor. MacPhee hovered behind the glass. Gillis raised a hand by way of apology to Watt, clipped over and wedged the door open.
'Fuck are you doing?' He muttered. 'It's not crack cocaine I'm smoking.'
MacPhee tugged at his belt, hiked his trousers up. He was a heavy bloke and he was forever readjusting his trouser line. A ring of wiry brown hair circled his bald crown.
'Call for you. A DS Elizabeth Mina in Edinburgh. And I understood we were leaving Watt for the weekend? And you don't smoke in my station.'
Gillis looked past his broad shoulders. A young officer was staring at his shoes as they spoke.
'Just your dick,' said Gillis.
MacPhee coughed.
'What?'
'We just smoke your dick,' Gillis replied, squeezing past him in the corridor. He heard MacPhee chuckle and direct Watt out of the room.
In the office, he scanned the post-it note by the landline. Edinburgh. Random. Financial business, likely. He had a decent rep there. Might even be linked to the Watt deal. He picked up the receiver and dialled. He asked for DS Mina and held as he was transferred through departments. A woman came on the line.
'Detective Inspector Gillis?' She asked. 'Robert Gillis?' She sounded sharp, to the point.
'Returning your call,' he confirmed.
He heard rustling. 
'You were one of the detectives assigned to the Mowat, Anderson and Leask murders in Shetland, 1988.' 
He felt a little prick, tiny needles under his skin. She stopped abruptly. Gillis waited a beat, but she appeared to be done.  
'Yes... well, originally,' he swallowed.
'With Detective Inspector Lewis Bain,' she said. Again; quick, clinical. Phrased as a statement.
'Aye.' Gillis cleared his throat and transferred the receiver to the opposite ear. 'He's no longer with us.'
There was a short pause. Gillis saw strange images in his mind's eye. He chewed his inner lip.
'I'd like to speak to you regarding the case I'm currently assigned to,' Mina said. She offered no acknowledgement of, or reaction to, his previous statement. 'But I'd prefer to do this in person. The case is still fresh, there are sensitive details that have not been made public, and either way I feel it would be more prudent. I'd like to discuss elements of your investigation in 1988. As this is my request, I will come to you. I can travel up on Sunday and meet you on Monday morning. I understand you work in several areas, but are based at Burnett Road Station in Inverness as part of your current investigation? Northern Constabulary HQ?'
Gillis wrapped his fingers through the phone coil. There had been no opportunity for interjection. She had not stopped or missed a beat. He felt the familiar scatter. The struggle for fluidity. Something comes next. Something always has to come next. He fingered the propananol packet in his pocket. He fumbled words.
'Aye. Aye. I live in the Black Isle, but I - '
'I'll be at Burnett Road Station Monday morning, ten am,' she said. 'Thank you for your time, DI Gillis. I look forward to meeting you.'
Gillis placed the receiver in its cradle. He stared into space. MacPhee waddled back through, tugging at his belt.
*
In the evening he lay on the sofa drinking coke and smoking. He didn't booze now. It didn't work. It took him someplace dark. He'd drawn the curtains, positioned the lamp centrally on the coffee table, and settled in for the weekend.
Except he couldn't settle. Two clear days free of talking and there was a stain on him. He felt it in his system. He felt it in the rain pittering against the windows and the heavy steps in the stairwell outside. The way he sunk into thoughts and was lost in them for hours at a time. Two words spoken by a stranger down a rustling line. Shetland, 1988. 
All the careful parameters he put in place were undone. Time careered by, it moved impossibly fast, it ate months, years, relationships and memories and it turned you into someone you never thought you'd become, doing things you never thought you'd do.
But in some ways it didn't move at all. 
Mowat, Anderson and Leask.
Bain had been dead for thirteen years. Gillis had not seen him for a long time before that. He'd stuck close to him after the Specialist Crime Division team moved in on the case. They'd continued working their angles. They'd attended deconfliction meetings and shared their information. 
He'd stuck close to him when a major case management team was put together and this brusque DS - Gower, a man who'd led four previous murder investigations and been involved in fifty others; a short, beady-eyed, harsh man with an obsessive eye for detail, a dismissive attitude towards the more cabalistic elements, and an excellent track record - was drafted in to lead the investigation. 
They'd attended more deconfliction meetings. Found themselves drifting towards the periphery, until Bain was eventually culled. Resources were scaled back and they were moved on to other cases. The major case management team was reviewed and restructured and the number of detectives involved dropped. By then years had passed, new cases came in and detectives and specialists departed on overnight NorthLink ferries. The case got less and less attention until it was eventually placed on the cold-case shelf.
He'd stuck close to Bain when the old DI was retreating increasingly into himself. The propensity had always been there, and he was aware of the amphetamines and the booze but it generally seemed a manageable, if high-wire, balancing act. It was boxed safely into weekend hours. 
Nevertheless, Gillis stopped by and sat by the bedside whilst Bain dropped speed-bombs, chugged beers and railed against the world. It became a continuous cycle again and it happened fast. There were the morning shakes, the yellow bile spews, the breakfast beers to siphon off the shakes. This in turn ratcheted up and the cycle could occur several times in one day. Bain would wake up sticky with piss, shaking violently. He'd spew up and sink shots to hit that finely-tuned level. He never ate.  
Gillis's mother died in late 1994. Around the same time, Bain was tactfully placed on leave, and this time he would not return. Gillis's seat by his mother's bed morphed almost seamlessly into the seat by Bain's bed. 
He sat there whilst Bain grew skinny and unshaven and jaundice. He sat there on nights Bain crashed around the flat, tore at furniture, hurled plates, and he sat there on nights Bain dribbled and blinked in and out of sleep and cried and saw things in the dark.
Around winter 1996, Bain seemed to experience some kind of final pull from the world, some irresistible calling after years of seclusion. He would venture out from his home, sporadically at first and then with increasing frequency. He would stagger into Lerwick pubs. He would chew ears, spill terrible theories, fall off bar stools, throw up, be refused service. And this was as far as Gillis could go. He could not sit in silence in public bars and bear this development with him. 
He made for the mainland. The ferry passed through the night and he stood on the deck and watched Shetland retreat, a small hump of isolated land lying black and rumpled in the water like a felled body. He thought it looked tremendously sad.
He had had enough of sadness in the world. He had known Bain would not recover and yet he stayed by him because in his own mind they were always emerging from that wretched sewage pipe.
He was always clutching that little girl close to him and part of them would always be scrabbling through muddy tunnels in Sullom Voe's bowels. It was a shared experience so far beyond anything he had experienced before and after. He had carried it with him at all times and he knew that Bain did too. They were bound by some invisible thread. A sick, unseen black twist. They couldn't see it, couldn't touch the twists, but it moved with them at all times.
The little girl was Kerry Leask. She was six years old.
Her mother was Mhari Leask. Mhari was twenty-seven, unemployed, and had a history of lengthy stays in the the Gilbert Bain Hospital's rehab ward. She had been sectioned twice, and had a previous arrest for crack cocaine possession which had resulted in a suspended sentence and a hefty fine. Social services had been hovering around Kerry for a long time, but Mhari had been granted stays of execution through her rehab check-ins, periods of renewed lucidity and focus, and the fact Kerry spent the majority of time staying at her grandparent's.
Mhari had been found in bits in the second hole Gillis and Bain had discovered inside the sewage pipe. Bits. Bits that had been hacked into other bits. Pulp. Chunks. It took a long time to identify her. Gillis never entered the opening but he saw photos. He heard it referred to as the most violent and grotesque murder many experienced detectives had ever dealt with. He saw major case management team members balk. He saw D.S. Gower's face drain of colour. The words he'd scrawled.
Deranged. Frenetic. Comprehensive. Absolute.
There had been paraphernalia in the hole. Foil. Spoons. Needles. Weird stuff, too. Esoteric items. They withheld this fiercely from the media. Little straw figures. Dolls. Intricately woven. Some of them were burnt. Stones with odd circular symbols and glyphs carved on them.
Blood samples were pulled from the hypodermic needles and a second blood type - AB-positive as opposed to Mhari Leask's O-positive - was identified by serologists, but in the absence of any suspects this was of little use.
Kerry Leask's statements - if they could be called that - shed some light on events, but ultimately there was little that was actually concrete and of use. She was muddled, terrified and traumatised. Her story changed and shifted, sometimes by degrees and sometimes wildly.
She did, however, talk about the man at their house. She heard mummy talking to the man while she was in bed, several times. She heard him in the house. He only came at night. He had a soft voice. 
On the last night she heard funny noises, banging noises. Later the man was above her bed. She never saw his face. She never saw his face because he was wearing a funny mask and mummy was there and she was wearing a mask too and she was acting funny. The man put a mask over her own head and tied it and she had been very afraid. 
He had held her hand as they left the house and mummy was being very strange, she was not saying anything to her and sometimes she would whisper in the man's ear and other times she would cry and screech and she sounded very strange and mad. They had walked for a long time in the dark and then they were at the water and mummy had walked off with the man and left her alone. 
Her memory was very sketchy after that. The best they were able to discern was spotty images and feelings. She said she remembered horrible things. She remembered the tunnel and the darkness and being so scared. She remembered Gillis. She remembered the torch and she remembered holding him and then later; being out, being out of the tunnel, being free, being safe.
She had been examined and kept in the hospital for several nights. When her grandparents came to pick her up, Gillis had been reminded of Callum Mowat's folks collecting him from the station after his wife's suicide; this doddery old couple guiding their bent and broken son out to their little hatchback; here, again, two fragile, ancient figures carrying an exhausted wee girl fresh out of the jaws of hell and for the first time, as the shock, fear and confusion lifted, he had been filled with a furious rage. Anger at what this thing was taking away from them, what it had taken away from them. Good people destroyed. Families in ruins. Lives scarred.
Gillis knew that Kerry Leask had eventually studied law at Glasgow University, and through a complex path of further diplomas, traineeships and extra-curricular activities, had gone on to become a successful solicitor. 
He sometimes wondered if the tunnel stayed with her in the same way it did with him. If she was bound to them by the same black thread. Perhaps she was too young. Perhaps memories did not remain in the same way. Perhaps she carried it in exactly the same way as they did, but she was stronger than anyone could possibly imagine. 
However she lived with these events, and despite the fact he knew nothing about her adult life beyond these details, Gillis viewed her story as a bright spot amongst the relentless gloom, and he found in it something nourishing and sustaining. At times, when the plates stacked up, the living room closed in and the lamp would not fight off the shadows however he positioned it, it seemed almost a reason to continue living.