Aura (27)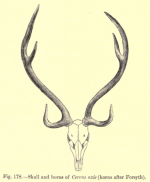 Thu, 06 Dec 2018
Edinburgh
2016
Let the forensics team do their work.
Three am. Sent back to his room. Promised updates. 
Drunken shouts drifted up from the Royal Mile. He chucked his phone on the bed. Newsfeeds were full of the killings. Salter's escape. Masks. Guns. Grainy phone snaps of the cordoned-off crime scene. Diversions. Road blocks. 
Paranoid rumblings. Bubbling hysteria. The TV ran rolling news coverage. The Pleasance. Smoking police car frames. Pedestrian interviews: Shaking heads. Disbelieving eyes.
He still felt the rhythmic rattle, an unsettling pulse. His legs felt unsteady and he felt like he had embarrassed himself, exposed himself.
The room was too dark. Too grey. He watched the desk beneath the TV. The tiny whisky bottle.
He pushed two propananol tablets from their foil package. He placed them on his tongue. He strode forward, picked the bottle up, and skulled it. His throat felt lit, his eyes watered, and he dry-bauked. He wobbled and swallowed, fighting the urge to vomit. The room swam softly, a vague flutter, and he remembered Bain. Bain, skinny and unshaven, stumbling around his flat, swearing incoherently and pissing himself. His thoughts leading him back to the sewage pipe, the bodies; Lang Ayre, Sullom Voe. As if they were a blood-red cleansing amid the delirium tremens.
He looked at the empty bottle and it was unending regret. All of it. The process. What use was the process?
Identify a suspect. Make it evidence-based.
He had transformed into something different in the process. A dessicated husk. There was no need for self-reflection. There was just this meat, these bones, this rind of soul. The deaths of 107 billion people in the history of all time. Fifteen dead people for every person living. Alone, in their beds. Surrounded by loved ones. As their throats yawn open, beneath screaming deer masks. It was all a part of nature.
He slung the door of the small fridge open and cracked another miniature whisky, sinking it, wincing. He tossed the empty aside and went for another. His head felt woozy and a blanket of sadness settled over him. He wept and rolled foetal and fought back the memory rush. All of it was stark, crisp, brutal and familiar. He felt that chronic fear of everything being circular, unspooling in the same waves and patterns; every one of us a limp marionette guided through a series of familiar stages and beyond that - far beyond that - there was no time at all. No present, no past, only moments and choices and what we make of them.
You can't find these things by avoiding the other things
Lamplight threw a diaphanous glaze upon the ceiling as he worked through the little wine bottles. He was blind drunk. He got desperate, angry. He pulled himself over to the bedside table, reached for the file copies, spilled them over the floor. Pawed at sheets, drooled. Tried to tie the threads in his mind.
Suspects. Mould a case around suspects. There are no suspects.
Make it evidence-based. But there is precious little evidence of any actual practical use. Twenty-eight year old blood samples. An online trail that amounts to an incomprehensible string of numbers. A deer mask. Tunnels.
You can't find the light by avoiding the darkness
He passed out amongst a nest of paper sheets.
*
Light stung his eyes. His mouth tasted like an ashtray. Piss-stained paper was glued together near his crotch.
Mina's face filled the TV screen. He struggled up on one elbow.
Press briefing.
Her face was pale. Tired eyes. Head down as she read.
' - we would appeal for people in the area to remain calm, and allow police to investigate this incident without any distraction... '
His own head felt like it was going to burst. He reached for the remote on the bed. His hand fell on his phone. Twenty-nine missed calls. They must think he was an absolute fucking rocket. He grabbed the remote and cranked the volume. Mina cleared her throat, looked up.
'I can confirm that we are investigating links between a number of murders which occurred in Shetland in 1988, the murder of a council worker three weeks ago at Duddingston Loch and the murders of nine police officers yesterday, in The Pleasance.'
Her voice wavered. Audible clammering. Folk shouting over each other. The camera panned back. Mina was sitting at a long desk beside CS Blair. He looked furious. He looked like he'd just had his twenty-ninth call dinghied. 
Mina sipped from a glass of water and leaned towards the shotgun mic.
'I appreciate your time,' she said. 'I appreciate your patience; ultimately I ask you to please bear in mind that this is an ongoing, active investigation. We've got a lot of people here who need to get back to work. We will try to field interviews as information becomes available - '
Blair was already standing. Gillis heard the conference room explode with questions. His stomach clenched and he chucked up a string of yellow bile. He knelt and hacked up more. An advertisement boomed on the screen. He wiped his mouth on the duvet, scrambled over to the small fridge, and twisted a little wine bottle open. 
He drank slowly, sipping until the headache dissipated. He drank more. Wine: ease back in. It was shaping up to be a long one. He cracked the windows to air the room out. He called room service and had the fridge restocked. He dried the pissy paper sheets on the heater. Spread the file copies over the floor. Rolled a towel up and wedged it against the gap at the foot of the door. Fixed a complimentary shower cap over the smoke detector. Turned the shower on and left it running.
He crawled amongst the file copies; chain-smoking, drinking. He knew it was sad, it was a defeat. He knew it shouldn't be this way and it was probably already all fucked for him. But he felt cleared of the rattle. Fucked but functioning. 
Yellow-stained sheets. 1988. Weird snippets. Another lifetime within a lifetime:
Da Lang Ayre. Paul Mowat's body at the base of the red cliffs.
The Pictish commune - scratch that, heritage society - 
He remembered the smouldering straw wheels lying amongst the grass. The girls running up the hill; their rustic dresses. The social care worker, moonlighting as a druid. He read Bain's notes:
There was one lad. A bit intense. A bit brooding. Made folk a bit uncomfortable.
Tentative. A reach. They had been so desperate for any point of focus.
Just 'Sim'. He left. Stopped showing up. Appeared, disappeared.
He necked the arse-end of a wine bottle and dropped his fag-butt into it. Steam plumed from the bathroom. He shifted, padding amongst the paper spread. He saw the screen on his phone light up and ignored it. He knew that he had ceased to be part of the world a long time ago. No point trying to make up for that now.
He scrunched up a bunch of notes on the latter part of the original investigation: DS Gower, the Specialist Crime Division team, the deconfliction meetings. Balls to that. No use to anyone, then or now. Afternoon bled into evening. He drank. Felt the fuzz. Crawled around the room, squinting at sheets:
Drugs connections searches. Local dealers. Associates. Gangs on the mainland known to be shipping out to Shetland.
- acting within these parameters alongside the drugs work. The dealing. Drugs might be a veneer, an excuse. A means of money and travel and a reason to communicate with potential victims. Fragile people. 
They came out of the water.
Familiar flashes: The sewerage pipe. The hole. The tunnel. Episodic memory. Strain it. Sieve it. There's declarative memory somewhere in there. He sifted sheets, read Kerry Leask's statements. A six-year-old, terrified, confused Kerry Leask:
The man in their house. The man talking to mummy whilst she was in bed. 
She heard him in the house. 
He only came at night. He had a soft voice. 
Phone records. He remembered this. He scrambled, arranged the next page before him:
Phone records pulled. Mhari Leask's. The Anderson's. Searching for anomalies, inconsistencies. 
Random withheld numbers on both lines. Odd hours. Sporadic late evening calls in the run-up to the dates of both murders. The Leask's line threw up withheld calls into the wee hours: one am, two am. 
Number tracing - Bain paid off the network charges himself. A series of phone box numbers, all over the shop -  locations near Edinburgh and Glasgow: Dalkeith and Paisley. Phone boxes in Pitlochry, Perth and Aberdeen. Several calls from Applecross, a remote peninsula in Wester Ross.
Gillis hauled himself up and sat on the edge of the bed. He ran his hands through his greasy hair, cracked another wee wine bottle and glugged. Dots flowered in his vision. He felt electric; tried to stand, stumbled. He frowned and sat back down. Something jangled. Something sparked. He couldn't place it. Fucked but functioning. 
Fucked and fucked.
He lifted his phone from the duvet and pulled up Google Maps. He typed in the various phone box locations. It took forever. His thumbs fudged letters. Directions and maps loaded at a glacial pace. 
Aberdeen
Perth
Pitlochry
Applecross
The interview room at Gayfield. Salter's bloodshot eyes popping as he squeezed his right hand.
'You meet some weird cunts up in the sticks... '
Applecross. Wester Ross.
Up in the sticks.
He felt his phone vibrating as he held it. Mina's name appeared on the screen. He slugged the bottle back and answered. The line crackled.
' - been trying to call all day. You can't do this to people. I've had to tell Blair you weren't - you weren't well last night, I feel like I'm - '
'I'm sorry,' Gillis whispered. He pressed the empty bottle against his forehead. The line hit a static flurry.
' - need you down at Gayfield. I'm up to my neck in - '
Gillis stood and wobbled towards the window, crunching over paper. The signal clarified. He looked down at the cobbled streets below, the line of taxis to the left.
'I can't,' he slurred. 'I can't leave the room.'
There was a long silence. He could hear her breathing down the line. He watched an emaciated old man smoking outside a pub across the road.
'Forensics recovered a semen sample from a mattress in the tunnel... at the cottage in the Pentlands,' she breathed. Gillis felt his bottom lip quiver. She sounded knackered. Disappointed. He had done nothing for her. Nothing. 
Another old man had joined the smoker outside the pub. They were smoking and swearing together. He watched them as he listened.
'Processing was prioritised,' Mina said. 'It's a... it's a match for the DNA profile built from the blood sample we have. The sample stored since '88. A profile common to one perpetrator. No database match.'
Gillis closed his eyes. He swayed. Years bound and bled. At one end he was young and bright and even - on occasion - hopeful. At the other end he was an old man, old before his time. Smoking and swearing. Apologising. 
And somewhere within the arc of time there was a pinpoint. Another man. 
'So that's it,' he whispered. 'That's it. All this time and I've been fucking - '
'I'm not your emotional sponge. I've given you that time. I told you my thoughts on that and it's the way I think because it's the way I have to think. Why did you drink?' 
Gillis rubbed a tear on his cheek. 
'I've been reading the files,' he said, coughing. Diverting. 'I've... I don't - I don't understand... I can't understand who... '
'We want to apply structure and meaning,' Mina sighed. 'You start revisiting these things because you're looking for meaning. Sometimes you get that, but sometimes there is none.'
She sounded like a textbook. She always sounded like a fucking textbook. Gillis closed the curtain. Steam billowed from the bathroom door. He stumbled through and turned the shower nozzle off. Sitting down on the toilet seat, he pressed the phone to his ear.
'I look at these files,' he said. 'I look at these and I'm thinking, it's too long. It's not right, it's... it's too sad. It's a horrible story. It's just another sad story. Nearly thirty years, and - '
'This again. And you shouldn't have copied those,' Mina said.
Gillis shifted. He felt suddenly, acutely aware that he was speaking to another human being, another human being in the world. He shook his head; tried to shake out the wooze. Mina's voice was muddy within the bathroom walls.
'It shouldn't be like that, it shouldn't take this long. It is sad that this is the way it's been. But there's still a worth and a value in it. We're not out yet.'
'Not out yet,' Gillis repeated, dumbly.
'Everything worthwhile is a series of mistakes,' Mina sniffed. 'Sleep it off. I can't cover for you like this again. Sleep it off, sort it out and get down to Gayfield tomorrow. Don't turn your phone on fucking silent again.'
*