Who Do You Think You Are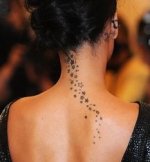 Mon, 10 Feb 2020
1 likes
Lottie gets up and goes to answer the phone that hasn't stopped ringing.
 
I can hear an animated conversation from the study but as it is in German I haven't a clue about what's being said.
 
To kill the time I pick an old leather-bound volume from the bookcase and a puff of dust make me sneeze.
 
"Gesundheit", says Jessica who has just returned from the town.
It is useful to have someone who is multilingual like my niece who at this precise moment is conveniently eavesdropping at the study door.
 
She gives me the thumb-up sign and comes to whisper in my ear, "I think she's giving the heave-ho to her last partner..., business partner I mean."
 
As this is followed by much giggling, I can see that she is teasing but there is no amusement in Lottie's face when she emerges after her long conversation.
 
"A situation has arisen", is her opening gambit and my niece takes the hint.
 
"I have a lot of catching up to do with my reading. I'll leave you two to talk in peace", she says knowing only too well that she'll hear from me afterwards all the sordid details.
◊ ◊ ◊
"I am going to tell you something that you English might describe as a Victorian melodrama.""My parents belonged to aristocratic and autocratic families who brought up their children in a very rigorous manner.     
My mother gave birth to identical twins, Charlotte and Letitia, known as Lottie and Lettie. I was always compliant with my father's wishes whereas Lettie was a rebel and defiant teenager.
I meekly submitted to a marriage of convenience but my sister refused a similar arrangement and married someone who my dad considered 'below her station'. He promptly put an Exclusion Clause in his will and made me the sole heir.   
She was out of our life and let us play 'happy families'. Did not attend either my father's nor my mother's funerals.
I heard about her again when informed that she and her husband had been buried beneath an avalanche. He died; she survived but remained in a coma, in a specialist hospital, until recently.
 
I felt that the least I could do was to pay for her medical expenses perhaps hoping to atone for the wrong my father had done.
The problem is that now she's awaken from the coma but is delusional. She claims that she is Lottie and that I stole her identity, by switching the names on her medical charts while she was unconscious, to deprive her of the inheritance.
It is preposterous; being identical twins, not even DNA can substantiate her outrageous claim."
"Who do you think you are?", I challenge, wanting to see how she reacts.
 
"Lottie, of course. You should know that!", she answers furiously.
I fix my eyes on her beautiful face and her slender neck I can see she is telling the truth and I can prove it.
© Luigi Pagano 2020