Alfred N.Muggins' Response To Words Of Wisdom From Tolkien!
Image: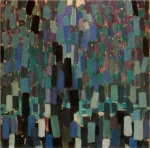 Tue, 12 Jul 2022
5/3/22
JRR Tolkien's Words :-
"The World is indeed full of peril and in it there are many dark places.
But still there is much that is fair.
And though in all lands, love is now mingled with grief,
It still grows, perhaps the greater."
Alfred's Comment :- The Dark Lord eventually returns, unfortunately in a new guise! He has been quietly building his reserves and his military for many years, waiting to restore the Dark Empire, using his slaves to kill his opponents wherever he finds them! His name is Vladimir, Adolf, Joseph, Napoleon, but inside he is Sauron, and his eye seems to see everything!!