She Dreamed A Dream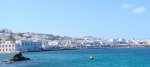 Wed, 25 Jan 2023
1 likes
She Dreamed A Dream
Too old to dream at forty-two? She dreamt of romance as a young girl and even thought she'd grasped that elusive dream. A silver-winged song of love that soared and floated on the warm breeze of a fairy tale come true.  How could it have come to this?
Suburban banality that bore no more hope than a life sentence with no parole. Familiarity, monotony and a life that stopped at the kitchen sink.  The exciting spontaneity of young love had faded like the dying embers of a fire almost cold.  Once free to be happy she now found herself manacled and fettered; chained by the broken promises of hope.  The excited sparkle she once saw in his eyes had become a harsh laser light of cruel boredom that demanded routine, service and obedience.
She cried alone, talked alone for all her friends had been deleted from her sphere, a sphere that was becoming smaller and smaller. The dying orbit of love had decayed years ago and she was now crashing ever downward to non-existence and deletion as a human being. Even her witty Scouse humour seemed to ring with irony.
Then as chance and fate often twist things she was transported from the dark rainy nights of home to a paradise where the sun shone and sparkled from the first light of dawn to the soothing wonder of a glorious sunset. Still the doubts ate at her soul.  The dream she had dreamt seemed as far away as ever and the night came crushing in again as the emptiness of her dreamworld lay before her.
Into her life came a Hellenic stallion who re-ignited a long-forgotten passion that lay within her.  She fell in love again, but not with her new Adonis, not with herself even, but the idea of living. Despite the pleadings of her now awoken ogre that came from Liverpool she stayed; never to return.  The caterpillar of her past had emerged blinking into the sunshine.  A butterfly was born with beautiful wings that spread and lofted her once again.  Her bonded mate walked straight past her not recognising the transformed earth angel. Now as an equal or may be even his better she sat an talked as if they had just met.  Two strangers in conversation.  She was now the teacher and he would learn; freedom had come at a cost for him, but she was now free to fly.