Rakia Maria - Part One of Two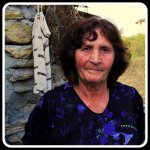 Tue, 25 Jul 2023
1 likes
I love the month of March in Bulgaria. It heralds the beginning of a four-month long explosion of nature straight off the back of the iciest winters I have ever known. Buds burst and blossom on plants and trees at an astonishing rate, pairs of suntanned migrating storks are seen arriving home from their holidays in North Africa, frogs croak all day and all night to tell the world that they want to make babies (if I did that I'm sure the police would be called), elderly folk in the villages reclaim their spots on benches in the street outside their houses where they sit for hours with friends to chat and criticise their neighbours' cats, dogs, husbands, wives, hats, coats, kids and goats.
Round about the time of the outbreak of the global pandemonium my world was turning vernal but I was feeling a little frustrated that I couldn't go anywhere without having to wear a facemask, that I had to keep my hip flask topped up with household bleach whenever I was out, that I might have to explain my movements to the police whenever I turned a corner in my car and that there was the risk of coming face to face with diseased people. I was luckier than most people as I had already become accustomed to these inconveniences long before Covid 19 became fashionable. It turned out that there had been advantages to living in Dagenham in the mid-1980s after all.
So I came to the decision that I should make good use of my period of incarceration by tidying up the wildest bits of the land on the periphery of our extensive but lovely garden. Some of it belonged to us but other bits belonged to the people who govern the Republic of Bulgaria. I would be doing them a bit of a favour but I didn't mind because they had been very kind to me in letting me come to live in their beautiful country where the cost of living was inexpensive to the extent that I no longer had to go to work to earn a living and consequently had free time on my hands that could be used for tidying up wild bits of land. Irrespective of the ownership situation there were areas that looked like a jungle with trees and bushes strangled by the wild hops that grow at a rate of thirty centimetres per week during the hot and wet weather of the early summer. Decades of rubbish had accumulated too and the existence of old rubbish seemed to be encouraging people to add new rubbish.
One bright morning, round about two weeks into my project, while I was feverishly thrashing at my thicket by the side of the road close to our house, our almost-neighbour, Maria, stopped to talk to me. I call her almost-neighbour because she spends her daylight hours in a lovely little old house about five hundred metres up the lane from us but in the evenings she returns to her apartment in town and becomes someone else's almost-neighbour until sunrise. Priyatelkata and I suspected her of living some sort of vampire-esque lifestyle but that wasn't really possible because she was always complaining about the trouble she was having with her dentures and really, all the best vampires in our area tend to go and live up the road in Romania. They're allowed to do this now that we're part of the European Union.
Maria is our oldest neighbour but also, back then, she was our newest in that she was seventy-one years old but we'd only known her for a couple of months. Every morning she catches a bus from near her Communist era apartment block in Veliko Tarnovo to the bus stop in the square in our village and then walks for twenty minutes to her country residence, passing our house on the way. Later in the day she does the same journey in reverse. She does this every day of the year. It seems that she can't not do it. It's in her psyche, rather like an East African Wildebeest's need to complete its annual five hundred kilometre migratory loop but without the mating and the territorial battles with dominant group members. She must have been making this daily trek all the time that we had lived here but we couldn't remember seeing her until round about January 2020.
We first got to know her as we exchanged pleasantries a couple of times when we bumped into her in the street whilst out walking. She always ended our brief conversations with the words 'life and health' (живот и здраве, in Bulgarian, and pronounced 'zheevot ee zdraveh'). Then one day when it was snowing heavily and the top two thirds of our thermometer were well and truly superfluous to requirements, we saw her plodding her way down to the bus shelter where it was so cold that our neighbourhood alcoholic had had to resort to drinking anti-freeze (though he has been known to do this in the summer months too). Priyatelkata and I decided that she looked as though she was struggling with life and certainly didn't look very healthy. So we offered her a lift into town and the warmth of our car seemed to revive her. We had rescued cats and dogs from the street in extreme weather conditions before but this was the first time we had ever rescued a Maria.
For the entire duration of the four kilometre journey she chattered incessantly and cried a bit behind the cover of her anti-Covid facemask. At first we thought that this may have been her complaining about the filthy state of our car but from the rapid flow of her Bulgarian words we deciphered that all her family had moved away and in recent years she had lost her husband who she had loved, and consequently she was feeling very lonely.
As the weeks went by the weather improved but still we gave Maria a lift whenever we saw her, even if she didn't want to go anywhere. She's a lovely old lady (though really not all that much older than me) and whenever she's not crying she has a big smile on her face. So it was nice that she stopped to talk to me that morning while I was clearing the wilderness that exists in the narrow strip of the Republic of Bulgaria between our garden fence and the road that joins our village with the point where the wilderness becomes so wild that even a fool like me would be a fool to take it on and try to cultivate it.
For the first thirty or forty minutes of our quick chat I enjoyed listening to her but eventually I began to feel a bit ridiculous standing at the bottom of an embankment in my dirty smelly work clothes surrounded by dead tree branches, old car tyres, a fridge door and a fascinating array of empty plastic beer bottles discarded by the village's most enthusiastic drinkers of plastic beer while Maria stood on the road above shouting down at me in Bulgarian. Partly because of the distance between us but more so because Maria had had sixty-six more years' experience with the local lingo than I had, I could only pick out a few words from her discourse, such as those meaning house, dog, flag, guests, wood, bread, feminine hygiene products, octopus and tell our workshy eejit of a village mayor to come and clear the rubbish because it wasn't really my responsibility.
People tend to talk more freely when they have had a sip of alcohol and I wondered if really she was a bit shy and this was the reason she found the need to take a half litre plastic bottle of a mystery potion from her shopping bag. But then I wondered exactly how much more freely it was possible for her to talk. She removed the lid from the bottle and filled it with some of the liquid which she drank without pausing. Saying 'Rakia! Rakia! Rakia!' at the top of her voice, her eyes they shone like diamonds as she gestured to me to take the bottle from her. I was worried that she was expecting me to join her in a mid-morning roadside drinking session but she pointed to our house in a way that suggested that I should put it somewhere safe until later when all my work was done, and you'll see a few paragraphs further down the page from here why I wasn't as excited about the strong drink situation as she was. Also, mixing chainsaws and rakia can have unpleasant consequences and may reduce a man's expectations in terms of life and health.
You may find this hard to believe but I got the impression that she too could see how absurd the situation had become and was really inviting me back to her place so that the neighbours wouldn't see what was going on, or ask for a glass of our refreshment. We certainly didn't want to have to share our alcohol with the neighbourhood alcoholic. I had always been told to say no to strangers and to never go off alone with them, but my curiosity was getting the better of me. So I went to get Priyatelkata from the house to act as chaperone and assist with the translation and then the three of us walked up the lane chatting away merrily in a combination of English, Bulgarian, French and a few words that Priyatelkata had made up, as she is inclined to do.
As we approached, it was difficult to see Maria's house because in her garden there were probably as many grapevines growing as there are in the Languedoc-Roussillon wine region of France, the Thracian Valley wine region of Bulgaria and the Central Bus Station wine region of Leeds combined. Wherever there wasn't a vine growing there was a cat or a small dog or an item of rakia producing equipment or a beehive. From the inside of her house it was difficult to see her garden because of the dense forest of potted plants. We couldn't decide if she had brought them inside for the winter to protect them from the cold or if they were inside because there simply wasn't any more room for them outside in the grapevine jungle. As she took us on a tour of her garden she went to great lengths to point out that she wasn't guilty of practising monoculture, as between each row of vines she had planted a row of potatoes and in every small space there were herbs or peppers growing. Tomatoes, cucumbers and aubergines had their own patch to grow in near to the barn where the goats, rabbits and chickens lived in the shade of the fruit trees. She was also very proud of the bucket of small home-produced turnips that she kept by her back door, which I thought would be handy for giving to kids instead of sweets or money on that trick-or-treat night, if such a thing existed in the Balkans. We never found out what she really did with them but I'm sure they didn't go to waste.
On this lovely warm spring day, we had found ourselves in the company of a lovely little woman in the wonderful garden of her lovely little house from which there was a lovely view of our lovely little valley with its forested slopes bathed in sunshine. Around us a million bees buzzed, the birds twittered and chirped in the walnut trees and the bells that hung from the necks of the cattle and sheep tinkled and clanged to celebrate their return from the winter barns to the verdant grazing land on the hillside above. Everything was just lovely. Even the elderly women sitting on the benches outside their houses could think of nothing to complain about.
Link to part two...
https://www.abctales.com/story/turlough/rakia-maria-%E2%80%93-part-two-two
---
Image:
Every image I use is from a photograph I have taken myself. 
On this occasion – Rakia Maria.