Albatross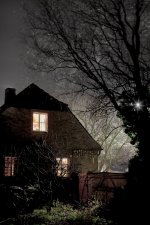 Tue, 06 Dec 2016
1 likes
Albatross
I planned a life for you. I planned your shape
inside and out. I planned the treasured sounds
that you would hear, I planned the friends who'd take
roles in your play.  I planned I would surround
the whole with grace; a quiet, solid charm
to make the mutual heart smile.  By the end
I did not know if I kept you from harm
or you me; or which sundered heart would spend
its tears mourning the cherished, stupid plan.
Mine, of course.  Time to go.  Time to give back
the promise, the future, while I still can
remember with love.  While presence, not lack,
of joy defines the tale. I hope you knew
that all I ever planned was love for you.