Shouting at the Television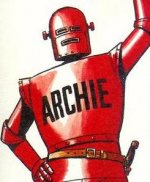 Fri, 07 Jun 2019
1 likes
The ministers spout
about policies they've "bought" in
proving daily they don't know
their "r"s from their L-bow.
In between my rages, ranting and being riled
the ship of state is becalmed in stormy waters:
the S.S. Impossible blunders through time
but moves neither forward nor back.
As predictable as mud after rain
the man with the Robot Archie mouth
proves his indispensibility to the BBC
on Radio 4, or on an OB from Peterborough
where his party of smokeless mirrors
has failed to win again.
I shout, I shout: I throw
imaginary teddies out.
 
Later, I bemoan the vox populi
broadcast for balance,
but secretly I know
that this is Love's Island Race
for the intelligentsia,
and I feel ashamed
of me, of them, of everyone,
and of shouting at the tele.