Monroe ( Part 1)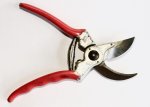 Thu, 11 Oct 2018
Not sure if this has legs or not...
Frank was awake. He'd been laying there in the darkness for over half an hour. The Smiths from the flat next door had woken him up having their usual early morning conjugals. He was never sure exactly what Mister Smith did but Mrs Smith was very vocal in her appreciation. She'd shouted the word "Yes" at least twenty times in the last five minutes.
The alarm clock beside him was showing 5.12am. He had a decision to make. Get up now, shower, dress, coffee and breakfast and early to the office, or try to get another couple of hours sleep and get to the office around nine. Didn't really matter, he was his own boss and start and finish times meant nothing to a Detective Chief Inspector.
The decision was made for him. His mobile rang. He answered with just one word.
"Monroe."
A young male voice was on the other end.
"Morning guv. We've got a dead black guy at 37 Arlington Grove, Clapton. Uniform are there and SOCO are on they're way. I can have a car pick you up in fifteen minutes?"
Frank Monroe was already out of bed and heading for the bathroom.
"Okay. Call Mark and Terry and get them to meet me there."
He was washed, dressed and waiting outside his flat in Woodford Green when his car arrived. An unmarked blue BMW. With blue lights flashing and the driver obviously trying hard to impress his passenger, Frank arrived at the address at 5.34am. He smiled when he looked at his watch. Just twenty-two minutes ago he was listening to Mrs Smith achieve orgasm, now he was about to walk into a bloody crime scene. And that is why he absolutely loved his job.
Two uniformed Officers stood at the entrance to the building. Frank showed his ID.
"Where is he?"
The older of the two Policemen spoke up.
"Third-floor sir. SOCO is there already."
Frank nodded and walked past. The lift door was open but Frank took the stairs. He kidded himself that the exercise would do him good, the reality was he suffered from claustrophobia and was shit scared of lifts.
Outside the door of number 37 was another uniformed officer. Once again Frank showed his ID and walked past.
He heard his name called.
"In here Frank."
Frank recognised the voice of Scene Of Crime Officer Joe Newbury. He walked into the bedroom. Joe was standing at the foot of the bed taking photographs.
"Morning Joe. So, what we got?"
Joe continued taking photos while he spoke.
"Black male. Thirty-six years of age. Name is Thomas Sago. Works as a Primary School Teacher at St Leonards just up the road."
Frank was impressed.
"How do know all this?"
Joe put down the camera and smiled.
"His School ID badge was on his bedside table. It's got his name, photo and date of birth on it."
Frank chuckled.
"Who called it in?"
"Bloke from the flat across the landing. Said he heard raised voices about 4 this morning. He knocked on the door to see if everything was okay, but there was no answer. He waited a while then decided to call 999."
"So time of death is about 4am?"
Joe shook his head.
"Nope, this body is stone cold and Rigor Mortis is already well advanced. This guy's been dead for at least 6 hours."
Frank was intrigued.
"So if the guy's been dead from about midnight, who made all the noise at 4am?"
Joe shrugged.
"Not my department Frank. That's for you to find out, that's why they pay you that massive salary!"
They both laughed. It was an "IN" joke, neither of them knew exactly what the other earned but they were both convinced that it was less than the other.
Frank walked forward and took a close look at the body on the bed.
"Fuck me. What the hell happened here? Cause of death?"
The man's naked body was laid out as though he was in a coffin. Arms folded across his chest but his hands covered in blood. His face was contorted and his cheeks were puffed out like a hamster.
Joe answered with an excited voice.
"Okay, I can't touch too much until the forensic guys get here, but I can tell you this much. His fingers and thumbs have been cut off with a pair of razor-sharp garden secateurs."
Frank frowned.
"Jesus. And what about his cheeks, why are they all puffed out? Has he got something stuck in his mouth?"
Once again Joe Newbury was keen to answer.
"Yes Frank. All of his fingers."
Before Frank could react he heard voices behind him. It was his team. Two Detectives, Mark Latham and Terry Walters. Without even saying good morning, Frank gave them the details and instruction.
"Okay, we have a 36-year-old black male called Thomas Sago. Local primary school teacher. Estimated time of death is midnight. Mark, go to the flat across the landing and take a statement from the guy in there. He was the one that called it in. Make sure he's absolutely clear about what he heard and what he saw and about exact timings. Also go to the flats above and below find out if anyone else heard anything and also what they know about this guy."
Mark turned and left the flat.
" Terry. Find out if these flats have CCTV, if they do find out who controls it and where they keep the data. See if there is any other CCTV available to us from the shops across the road or up the street."
Terry nodded.
"Okay guv."
Frank turned and looked at Joe. He was puzzled, there was a question he needed to ask.
"How do you know his fingers were cut off with garden secateurs?"
Joe pointed at the lower half of the naked body.
"They're embedded in his scrotum Frank."