Alla Sera (a translation)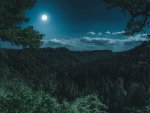 Mon, 18 Mar 2019
Society of Classical Poets 2019 competition - Shared third prize in the translation category
Translation by Luigi Pagano
In the Evening
Maybe because you are the image of eternal peace
O evening, you are welcomed by me with open arms
when the summer clouds and the gentlest breeze
beguile me with fascination and plenty of charm
or in winter, when the sky full of snow and ill at ease,
to the universe brings dark nights and heavy storms.
I long for you and as you descend you will release
sweetness to the secret parts of my soul in return.
My thoughts keep wandering towards that moment
that leads to nothingness as the wretched time flies
together with all my anxieties and painful torment  
with which throughout my life I had to agonize 
and, while I contemplate your peace, I am content
to placate the combative spirit that in me lies.
© Luigi Pagano 2019
Original text
Alla Sera by Ugo Foscolo (1803)
Forse perché della fatal quïete
Tu sei l'imago a me sì cara vieni
O sera! E quando ti corteggian liete
Le nubi estive e i zeffiri sereni,
E quando dal nevoso aere inquïete
Tenebre e lunghe all'universo meni
Sempre scendi invocata, e le secrete
Vie del mio cor soavemente tieni.
Vagar mi fai co' miei pensier su l'orme
che vanno al nulla eterno; e intanto fugge
questo reo tempo, e van con lui le torme
Delle cure onde meco egli si struggle;
e mentre io guardo la tua pace,dorme
Quello spirto guerrier ch'entro mi rugge.