Roaming the world, and beyond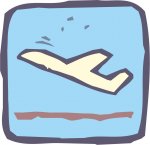 Sat, 01 May 2021
I'd like to go to deserts
and see the sand dunes shift.
I'd like to visit jungles,
and on the ocean drift.
I'd love to see an iceberg,
and polar bears – not near!
experience sunrise at the poles,
Niagara's thunder hear.
I'd like to climb the mountains,
breath-taking vistas view,
see China's wall, and alpine flowers,
daily some interest new.
I'd even like to travel
to Mars and Jupiter
and see the swirling starry skies
in an unlikely future.
For really all these journeys
are quite beyond my power
but I can flying visits make
in many a dreamy hour!
[IP: Journeys]