Dreaming Of Camelot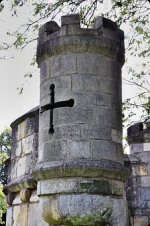 Sat, 14 Sep 2019
Dear diary...
When I was a teenager I had a dream to reside in Camelot
with maidens and those men with swords who fought a lot,
or even undertaking as a lady in waiting so glad to be here
assuredly winning the affection of good queen Guinevere,
justice and equality at ambient medieval court of King Arthur,
halls of legendary stately tapestries reign, also metal Armour...
tackling those controversial proclamations with great ardour
knights were privy to a circular table where talk was darker,
I heard reports of strategies complicated wars were planned;
men pledged their honour to protect king and serve the land,
with battlements, moats and towers eager to please great king
if attack happened at an appointed hour then bells would ring.
When In her bedroom chamber If at queen's side I should be,
love of nature and training falcons, all desires I would see...
sad courtly love for Lancelot a tragic triangle of melancholy,
won't speak a word to anyone it would stay secret with me,
she would dress in crimson velvet no beauty could compare
and on her delicate feet gold slippers Guinevere would wear,
around slim waist yellow satin sash worn with a natural flair
complimented nicely to match shiny waist long blonde hair.
Now...I know of magician Merlin in his sandy cove resides
where Arthur made a covenant with directions wizard guides,
been said on isle of Avalon Excalibur was drawn from stone
but as phoenix bird rises from those ashes not a lot is known.
Before finishing my poem of chronicled tale of what I dream
I hover for a moment with quill...look up to full moon's beam,
think for just a moment if those heavenly stars above supreme
hold destiny of Guinevere, Arthur, Merlin treasures of esteem.
Pixabay free picture.